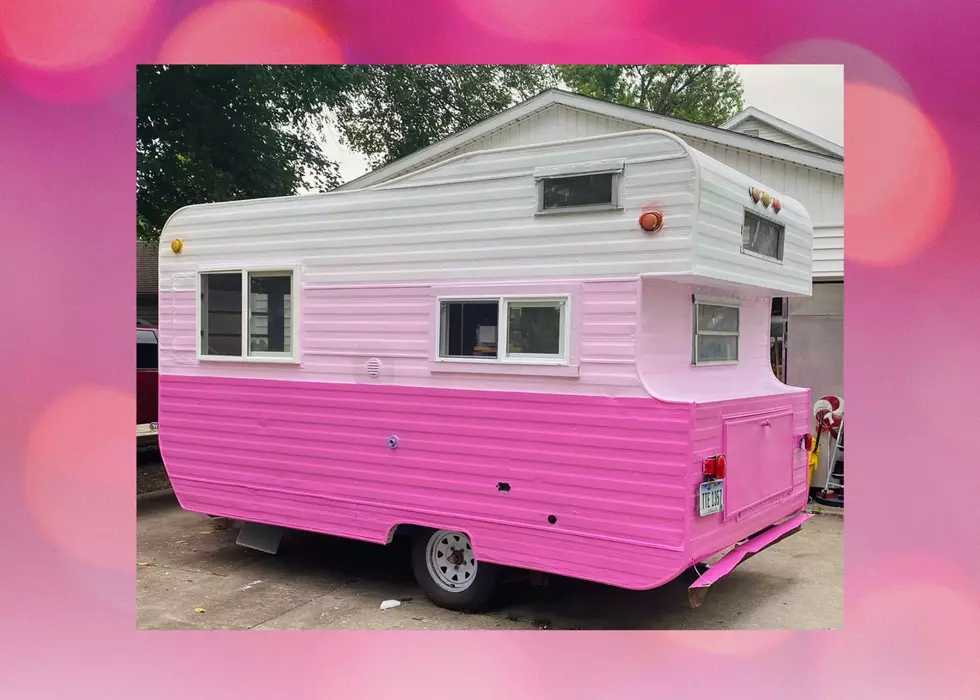 Need Your Boba On-The-Go? Meet The QCA's New 'Bubble Mobile'
Bubble's Tea & Coffee House Facebook
QCA bubble tea lovers, you will be able to get your favorite drink from a mobile unit.
Bubble's Tea & Coffee House in Eldridge announced that they are launching the 'Bubble Mobile', a bright pink and white trailer that will be serving up bubble tea, fruit waters, coffee, milk tea, jellies, and more.
There's no word yet on where you'll be able to stop by the Bubble Mobile first, though they are planning on setting up at the Farmer's Market in Davenport. If you have an event coming up, the post says you will be able to rent the Bubble Mobile for private events. Here are the menu items from their Facebook post:
Bubble's recently moved to the QCA from Defiance, Ohio, where they opened during the pandemic in 2020. Earlier this month, Bubble's Tea & Coffee House announced on their Facebook page that they would be converting from their Defiance storefront into a food truck and moving to the QCA. In that post, they said that they will be setting up at the Farmer's Market in Davenport but no word yet on when you will see the pink and white boba trailer there.
According to Bubble's Facebook page, Bubble's has over 20 unique flavor bases and 20 different bubbles or jellies you can choose from.
For the latest updates on Bubble's and where you'll be able to find the Bubble Mobile, you can keep up with them on Facebook.
EXCLUSIVE: Take A Look Inside The New Mexican Restaurant in Bettendorf
We got a first visit to Dos Hippies, the newest Mexican restaurant in Bettendorf!
Top 10 Fast Food Fries in the Quad Cities
Wednesday, July 13th was National French Fry Day and the members of the Dwyer & Michaels Morning Show asked listeners what fast food restaurant served the best fries. Hundreds of listeners chimed in on Facebook with their go-to place for fast food french fries and here are the results. The top 10 fast food restaurants in the Quad Cities that serve the best fries!