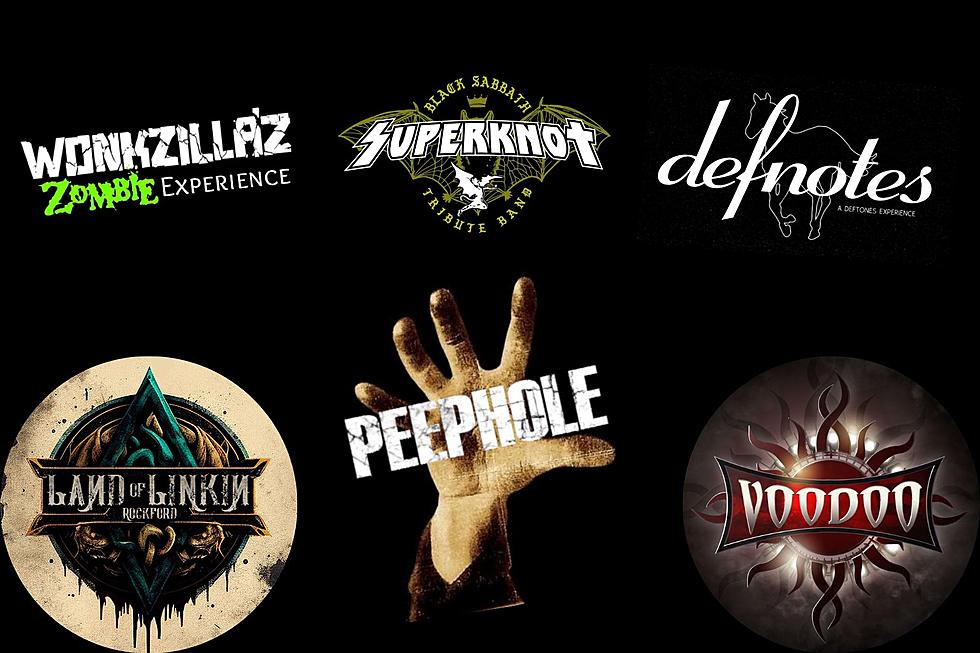 The Biggest Tribute Concert Is Coming To Illinois with "Imposters Music Festival"
Imposter Fest
It's a full day of Imposters in the park with the Imposters Music Festival.  August 26th at Schwiebert Park in Rock Island Illinois.
The all-ages party will start at 3:30 pm and with two stages of music and entertainment, it will be a night that will rock the songs you know from bands paying tribute to bands you know.
The Main Stage Lineup
You will know the songs these bands are covering.
Land of Linkin - Link Park Tribute
Superknot - Black Sabbath Tribute
Defnotes - Deftones Tribute
Wonkzilla's Zombie Experience - Rob Zombie Tribute
Peephole - System of a Down Tribute
Voodoo - Godsmack Tribute
Oh, but there's more.  While the bands are switching over the entertainment will continue with:
Holy Smokes Comedy Troupe
Potential Spam
Got Your Six
Semi Charmed
First Time Trying
The first band starts at 3:30.  Tickets are $25.  Bring your lawn chair to hang out on the grass at Schwiebert Park.
Schwiebert Park
If you have not been to the park in Rock Island before to check out live music, you've been missing out.  The QC Rock Academy holds its spring and fall events here and the park has a great stage with an awesome view of the river, downtown Davenport, and the bridge.
From full sun to sunset to night, the vibe is perfect for an all-day music festival.  With parking adjacent and across the street you'll be able to easily get in and out of the park to rock Imposters Music Festival.
Imposters Music Festival is presented by; Natures Treatment of Illinois, Shock House QC, The Stern Center, McCarthy Bush Corp, Iossi Trucking, Obsidian and Sage, Lobo's Salsa, and Stern Beverage.
A full day of all the songs you know from bands paying tribute to bands you know.  August 26 at Schwiebert Park in Rock Island, Illinois.
Get your tickets here today.  Sign up to win your tickets below.
The Best Illinois Concert Venues
With concerts back in full swing, we give you the best venues for seeing live music in Illinois. Any missing? Send the name of the venue and some of your pictures to ryan.mccredden@townsquaremedia.com.
Craft Breweries in the Quad Cities Area
We're very lucky to live in an area with such an amazing, thriving "craft beer scene". You'll be able to find everything you could want.
Not sure what you want? That's ok. The bartenders at these establishments are very well versed and can guide you through a wonderland of Ales and Lagers.
From "coffee infused" to "riff infused".
From "pale ales" to "peanut butter porters".
Fruity, Sour, Hoppy, Malty, Crisp, Crushable beers in all shapes and sizes.
Crowlers, Growlers, Cans & Kegs...the Quad Cities Craft Beer scene has it all.
And of course...a great beer isn't complete unless it's paired with some amazing food. Whether it's made in the breweries kitchen or in the food truck in the parking lot...brewers know that people love food with their beer.
Take a look at the 19 Quad Cities Area craft breweries!