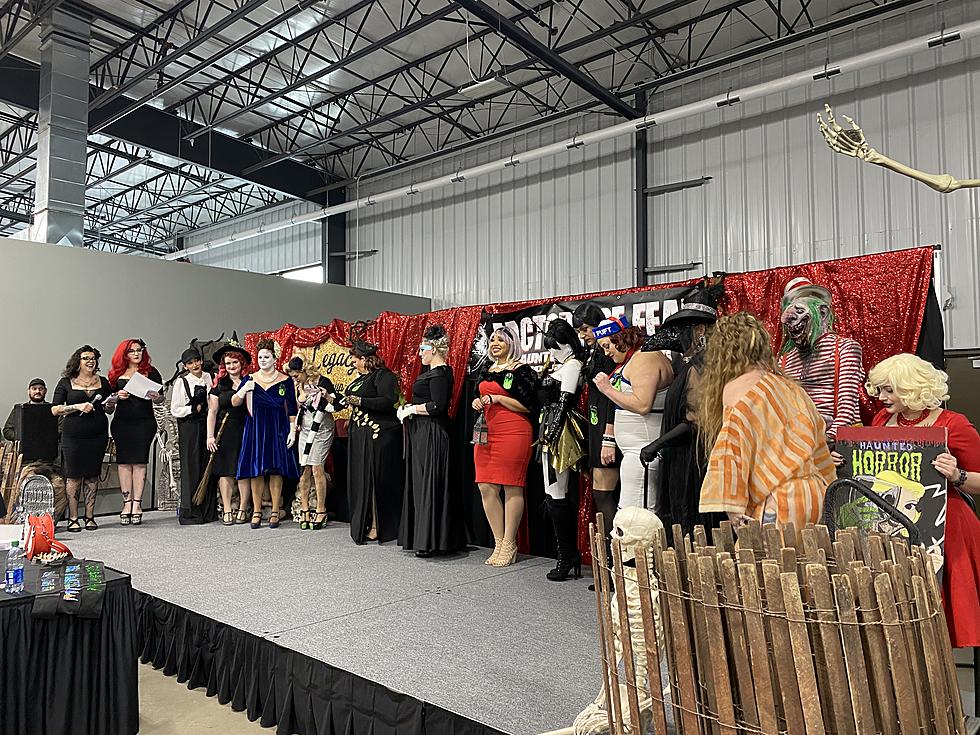 [Photos] 2022 Legacy Pinup Pageant at the Rod & Custom Auto Show
Zach Bartels
The 2022 Rod & Custom Auto Show at the Bend XPO featured classic cars, Ecto 1, calendar models, and the annual Legacy Pinup Pageant hosted by Abernathy's.
The show, in its 39th year of bringing great hot rods, classics, customs, and bikes to the Quad Cities every January, has had a few different homes over the years.  Some long-time attendees said the show had humble beginnings in an old Zayers building, moved to the former Rock Island Arsenal Building, and spent the last 2 decades in the QCCA Expo Center in Rock Island.  You can see all those cool cars here.
After Covid canceled the Rod And Custom Auto Show last January, the Classic Car Calendar car owners were excited to get a chance to bring out their rides to the BEND XPO and reunite with the models and staff from the photoshoot last summer.  The models signed copies of the free calendar and got to see the behind-the-scenes video that was debuted at the show.  You can see all those models and that video here.

The other event that has now become a tradition at the Rod & Custom Auto Show is the Legacy Pinup Pageant.  Our friends at Abernathy's coordinate, design and host the contest that this year was sponsored by Factory of Fear in East Moline.  Each year has a theme for the contestants to follow.  And this year, with Ecto 1 on-site, there was really only one theme that made sense.  Spooky, scary, ghostly, and ghoulish!
Check out all the photos from the pageant below.  And congratulations to Veronica Valiant for taking home the crown!
Keep Looking: 2022 Legacy Pinup Pageant
The Rod & Custom Show at the Bend XPO showcased the best classic cars in the midwest in a brand new amazing venue. It also once again featured the Legacy Pinup Pageant hosted by Abernathy's and thanks to Factory of Fear. With Ecto 1 (The Ghostbusters Ambulance) on-site, the theme of this year's pageant was a pretty obvious choice. Spooky!