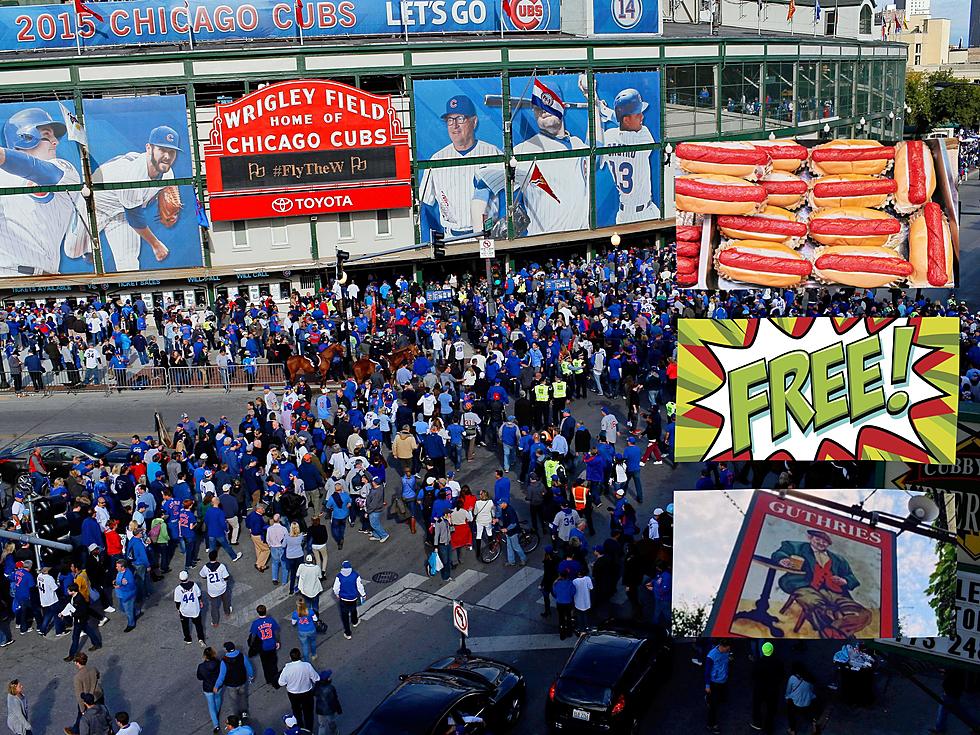 Wrigleyville Bar Gives Out Free Hot Dogs Before Cubs Games
Free Hot Dogs Before Cubs Games
If you enjoy going to Chicago Cubs games but the trip to Wrigley Field is just too expensive, this freebie can help buffer the sticker shock.
Being A Chicago Cubs Fan Is An Expensive Hobby
I'm a huge Chicago Cubs fan. I've been going to games since I was a little boy. I really enjoy going to Wrigley Field. The only problem is that it's so darn expensive. To go cheer on my favorite baseball team will cost me a couple of hundred dollars at least once you throw in tickets, parking, gas, tolls, food, beverages, merch, and more. I can barely afford to attend one games each season.
RELATED: Wrigley Field Neighbor Sells Legal Weed
Very Few Deals Are Found In Wrigleyville
Since it's a big tourist attraction, it's very difficult to find any sort of deals in Wrigleyville. You're pretty much paying full price for everything. You might find a rare one during the offseason. Maybe, a Chicago Cubs World Series shirt from 2016. Possibly for a weekday game in April. Of course, nothing really worthwhile.
There used to be a little pizza place right by Wrigley Field. You could get a huge slice of pizza and a soda with free refills for just $5. That was an amazing deal. Of course, that place is now long gone and replaced by a pricey bar.
According to secretchicago.com, 
Free Hot Dogs In Wrigleyville Before Chicago Cubs Games
I just found out about a great food deal in Wrigleyville and I had to share it with you. One of the old-school taverns in the neighborhood is offering free hot dogs before Cubs games. It's called Guthries.
Guthries Tavern located a few blocks west of Wrigley Field, has officially opened its patio for the season, and to celebrate the return of baseball season, is giving away free hotdogs for every home game!

 

Free hotdogs are available until they run out, with an early opening at 11 a.m. for all afternoon games.

 
5 'Must-Have' Chicago Hot Dog Experiences That Will Change Your Life
One look at these five Chicago hot dog spots and you will start to feel something move inside you. That's your hunger. Come eat and your life will never be the same.