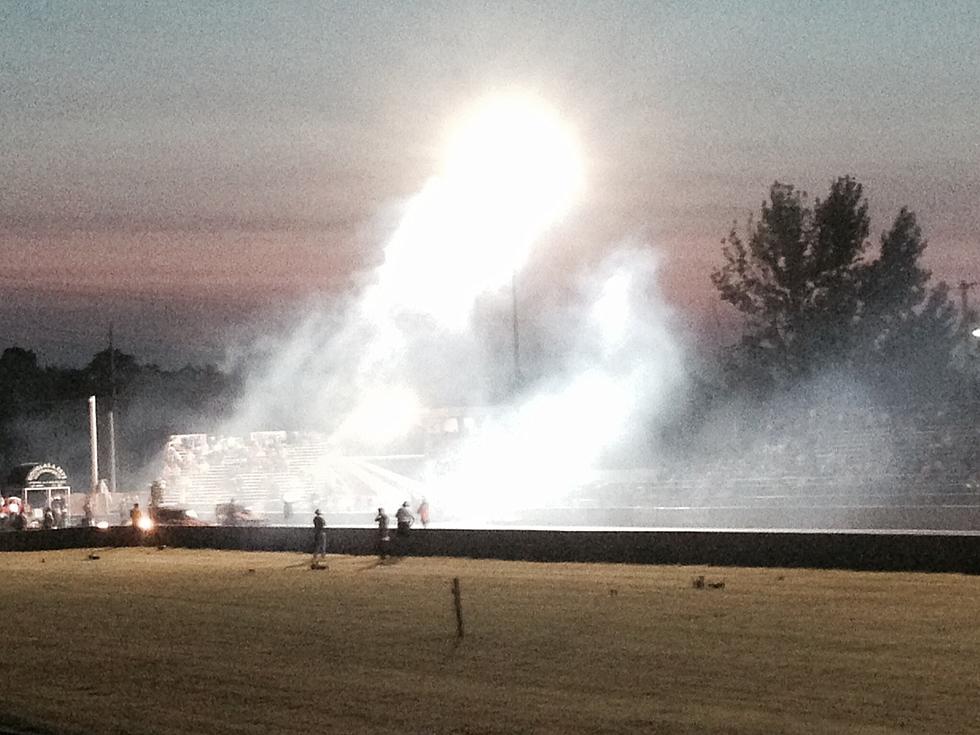 World Series of Drag Racing is Back This Weekend
Townsquare Media archive
This weekend in Cordova, Illinois you can't miss "The Grand Daddy of Them All".  It's the World Series of Drag Racing at Cordova International Raceway!
O'reilly Auto Parts presents the 67th Annual World Series of Drag Racing this weekend, August 27th, 28th, and 29th 2021 the Track is gonna be HOT for the world's longest continually running drag racing event.
What You'll See
The World Series of Drag Racing features some of the most exotic racing machines on the planet such as fire-breathing Top Fuel Dragsters, Nitro Funny Cars, Jet Cars, ground-pounding Pro Mods and gravity-defying Wheelstanders.
Tickets?
All the info you need about tickets and camping is right here in the link below:
https://tickets.thefoat.com/CordovaNPK/O'Reilly+Auto+Parts+World+Series+of+Drag+Racing/tickets/event-38198/
Plus, Dwyer & Michaels will have free Family 4 Packs for you all week.  So keep it locked on 97X!
What to expect
If you're a racing enthusiast, you owe it to yourself to attend a The Big Daddy of Them All. After all, nothing beats catching a glimpse of your favorite speed demons in action. Whether you're rooting for your favorite driver or just want to see some serious cars push their engines to their limits, drag racing is full of excitement and spectacle. To get an up-close view, head over to Cordova International Raceway this weekend.
They bring out some of hottest classes in drag racing and turn it into an unforgettable weekend for you to enjoy with your family and friends. There are no bad seats at CIR!
Enjoy a day out with your family as you watch exciting, fast-paced action unfold.
LOOK: Best Beers From Every State
To find the best beer in each state and Washington D.C., Stacker
analyzed January 2020 data from BeerAdvocate
, a website that gathers user scores for beer in real-time. BeerAdvocate makes its determinations by compiling consumer ratings for all 50 states and Washington D.C. and applying a weighted rank to each. The weighted rank pulls the beer toward the list's average based on the number of ratings it has and aims to allow lesser-known beers to increase in rank. Only beers with at least 10 rankings to be considered; we took it a step further to only include beers with at least 100 user rankings in our gallery. Keep reading to find out what the best beer is in each of the 50 states and Washington D.C.
Ghost In Our Iowa Basement?
As a radio station, we have a lot of people here who have seen some scary stuff. Do you see any ghosts in these photos? I can't, but I also don't know what to look for.
This Isn't The First Face Caught On Camera Here!
In September of 2020 the band "Pit Lord" came to the building to shoot a music video. They shot it in the basement and for a split second in the recording, you can make out a face of what looks to be a woman. You can see that video
here.
With a history of ghosts, it's safe to say the basement of our building is CREEPY!