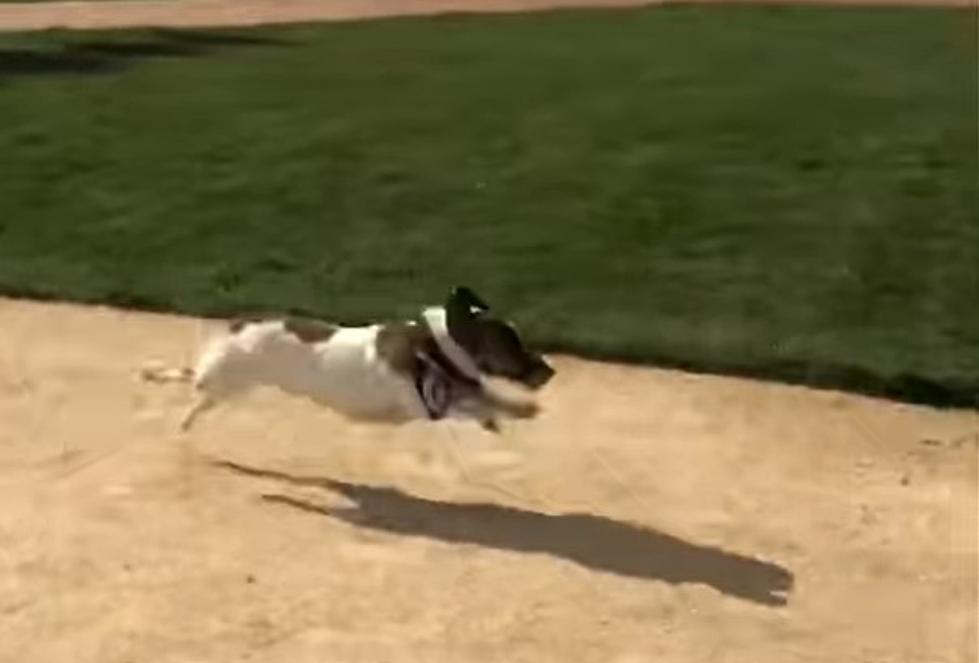 World Record Setting Dog Runs The Bases At Field of Dreams
Field of Dreams Movie Site via Facebook
Macho The Magnificent, the dog who set the Guinness World Record for the fastest dog run to the bases in a MLB dog park in September, made a visit to the Field of Dreams this week.
Macho ran the bases at Dodger Stadium in Los Angeles on September 24th, 2021, and set the record for fastest time a dog has rounded all of the bases at 21.06 seconds.
On Tuesday, Macho and his owner, Lori Signs visited the world famous Field of Dreams.
The Field of Dreams shared video on their Facebook page, showing Lori letting go of the Russel Terrier who took off in a spring around the bases of the original field.

The Quad Cities Cheapest Airbnb
You know the old saying "you get what you pay for." In the Quad Cities, $35 a night could get you a pretty nice place to stay. The Quad Cities' cheapest Airbnb isn't what you think it at all. It comes with your own room, private bathroom, a home gym, plenty of amenities, and more. Take a look inside the Quad Cities' cheapest Airbnb.