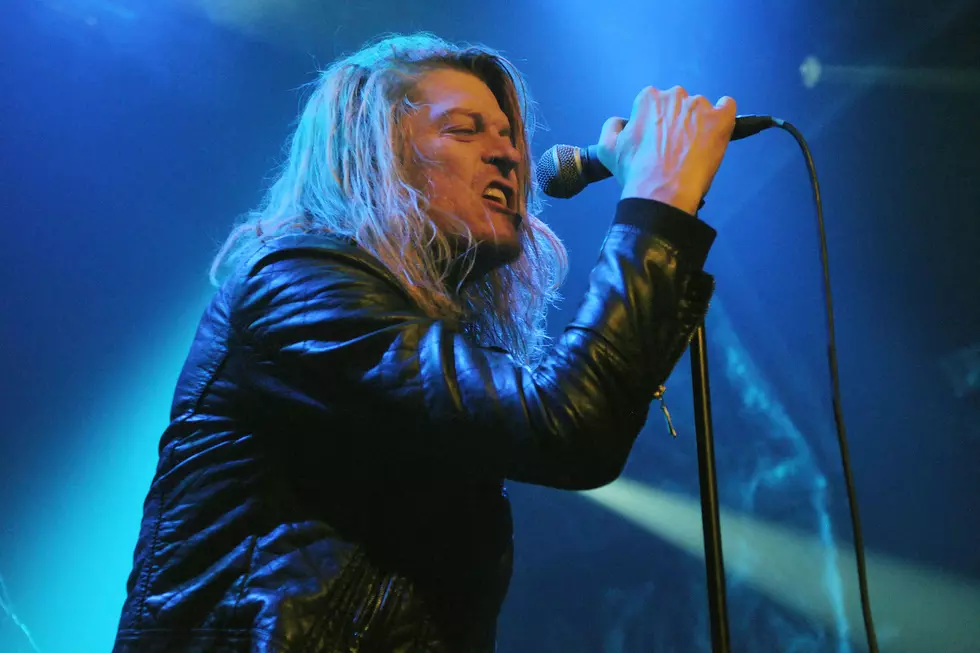 Wes Scantlin on New Puddle of Mudd: 'Getting to This Point Was Not Easy'
Brigitte Engl, Getty Images
Following a tumultuous period that included Scantlin's arrest on gun charges after missing court dates and exhibiting erratic onstage behavior with Puddle of Mudd, the singer of alt-rock hits such as "Blurry" and "She Hates Me" cleaned up his act after a stint in rehab. But the road to redemption was no walk in the park, as the musician lays out in the 1,000-word disclosure discussing the decade-long battle he waged against his personal demons.
"[G]etting to this point was not easy," Scantlin shares at Artist Waves. "Over the past ten years, there were a lot of people that were bitter and a lot of stuff that happened that was wrong. I felt there were some people who wanted to keep me down … Everyone was hearing what's going on and I understand the interpretation on the listener and watchers' part, but if people really knew what was actually happening with me, they would understand that I was being slammed and ridiculed by some of the people who helped start Puddle of Mudd get going."
But those battles, though difficult, proved ultimately fruitful for the musician's creativity. Having not released an album since 2009's Volume 4: Songs in the Key of Love and Hate, the Puddle of Mudd singer composed a large cache of songs in the intervening time. The product of those efforts, Welcome to Galvania, comes out Sept. 13.
"Most of this new record as a result, was written over the past few years," Scantlin writes. "I had about 40-50 songs from 10 years worth of material and was able to narrow down the best and most relevant to compile what I think is a great representation in Welcome to Galvania."
He continues, "This is a new beginning for me. I had to change every playground and every playmate. I'm 23 months sober right now — my voice is back in shape and enabling me to feel like I'm singing great. My body, mind and soul are all healthy and we are just going to keep trucking — putting on shows, writing and recording."
Scantlin echoed his story to Loudwire in a recent interview about Puddle of Mudd's return following the group's latest single, "Uh Oh." The band will be on tour through the fall — see the upcoming dates here.
50 Most Important Metal Bands in the 21st Century