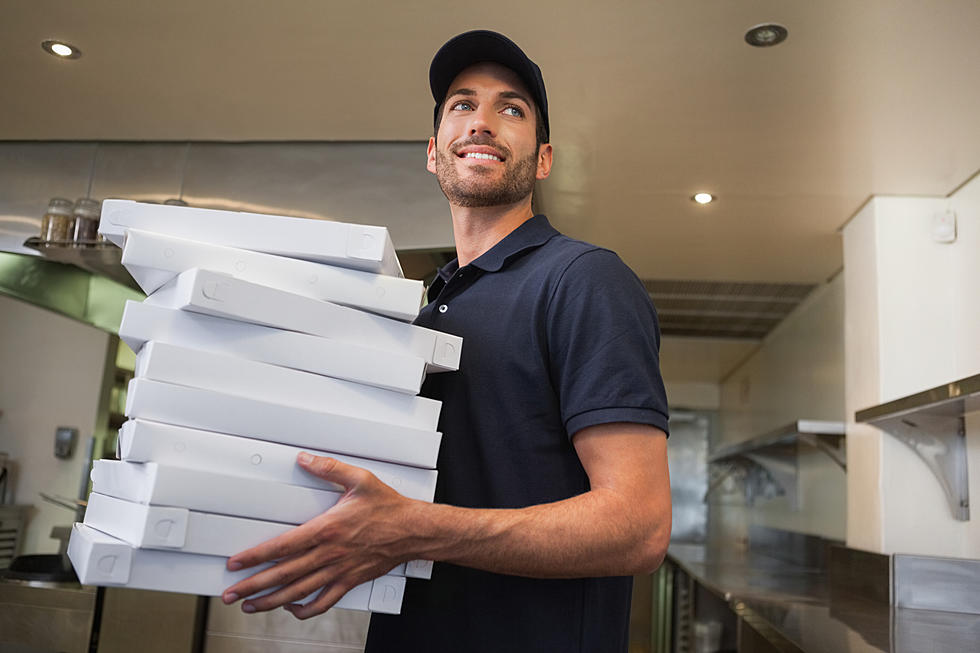 Casey's Has a New Midwest-Themed Pizza
Thinkstock
If you're from the midwest you know Casey's Pizza is one of the tops in the land, and now we're going to have one of our very own.
Casey's VP of digital experience Art Sebastian says "We take our pizza seriously here" and we certainly agree, as the store unveils its "Midwest Mystery Pizza".
Toppings include pulled-pork,  bacon, barbecue sauce and yes, fire-roasted corn!
All it needs is a name. It will go on sale starting this Sunday, September 1 and they will take nominations for names through September 14. The winning name will be announced on September 28 and the person who comes up with it gets a free year-long supply of Casey's Pizza!
They came up with this midwest-themed pizza by studying popular consumer trends.  When it goes on sale, it will cost $15.99. Worth it!
Talk to the folks at your local Casey's about how to get your name in the hat for this contest, and If you want to know what this sucker looks like, visit the Des Moines Register.