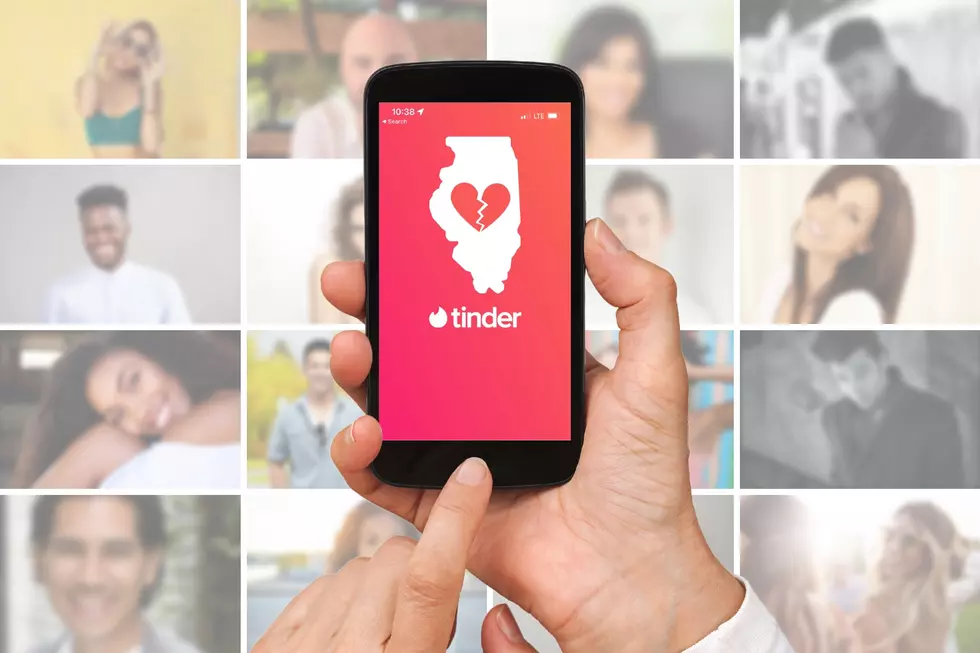 Website Reveals 100 Most Common Photos Used In Dating App Scams In Illinois
Tinder, Canva
As if dating isn't a challenge already, love seekers in Illinois are being duped at a record pace. This is no surprise. I can tell you from personal experience that fake dating profiles are rampant across all the apps, including Tinder, Hinge, and Bumble. People are swiping right on these and, in some cases, they're being tricked into giving the scammer their hard-earned money.
Don't swipe right!
The FTC reported a record $547 million was lost to romance scams in 2021, and a new report from Social Catfish reveals for the first time the 100 most common photos used in these scams last year. These scams occur when fraudsters steal photos of attractive people, create fake online accounts, and make victims fall in love with them in order to drain their bank accounts.
To help people avoid being scammed, Social Catfish released the first public database of the 100 most common photos used in romance scams in 2022. The company analyzed data from 10 million users who performed a reverse image search in 2022 to verify someone's online identity, and then calculated which photos were used fraudulently the most.
See More: Illinois Woman Shares Possibly The Worst Date Story Ever To Exist
This is absolutely incredible because I've seen two of these photos while swiping through Tinder.
Need tips on avoiding being catfished?
In addition to checking the database, there are several characteristics of photos that people should be aware of in order to avoid falling victim to a romance scam. Social Catfish listed some common characteristics:
Photos that are too good to be true: If the person in the photo is overly attractive or seems to lead an extraordinary lifestyle, it could be a red flag that the photo is not genuine.
Photos that are not recent: A catfish may use old or outdated photos in order to conceal their true appearance.
Photos that are vague or blurry: A catfish may use photos that are not clear or are taken from a distance in order to make it more difficult to identify them.
Photos that are stolen or copied from other sources: Some catfish use photos that belong to someone else, such as a celebrity or a model, in order to create their fake identity.

In Illinois, 591 victims lost a record $20 million to romance scams in 2021. It is important to be vigilant and protect yourself by checking the database and being aware of the characteristics of photos that may indicate a scam.
Remember to never give money to anyone you meet online, perform a reverse image search to see if their picture matches their name, not continue talking if the person will not video chat or meet in person, watch out for poor grammar, and be suspicious when someone confesses their love immediately having never met you.
LOOK: The biggest scams today and how you can protect yourself from them
Illinois Residents Will Use Anything and Everything to Claim DIBS on a Parking Spot
There aren't rules for the items Illinoisans will use to call dibs on a parking spot they shoveled and salted after a big snow system has passed over.