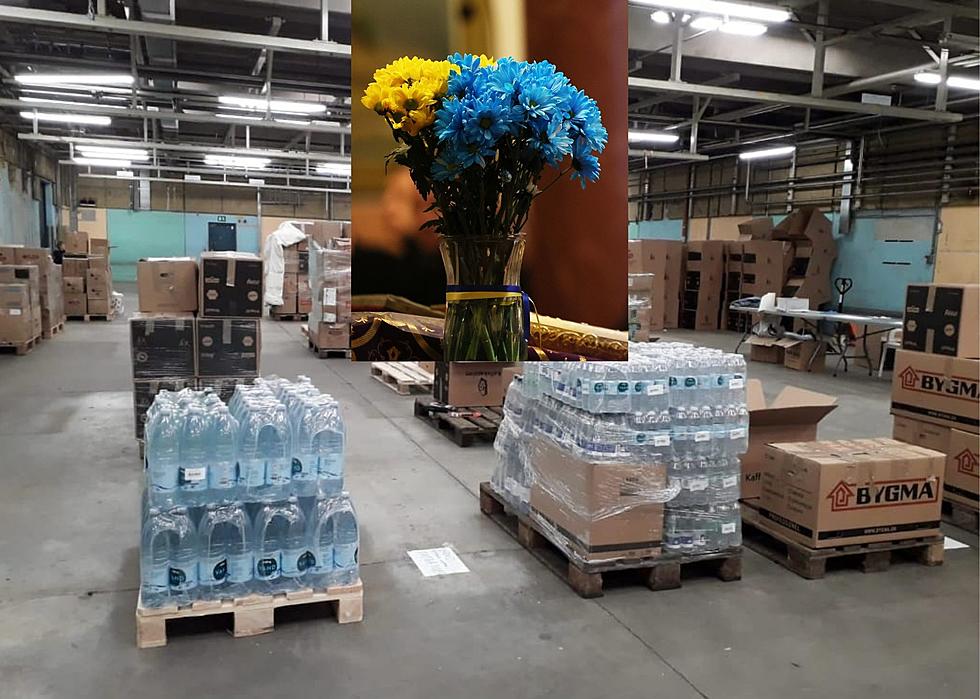 Want to Help Ukraine From the Quad Cities? Here's How You Can.
Getty Images/Mercy Waters Facebook
A Quad Cities nonprofit is sending drinking water and supplies to send over to help Ukrainians as the Russian invasion continues. Now, they need your help to send more clean water to the refugees.
The organization is called Mercy Waters. Their goal is to supply water to areas around the world that are in need.
Michael Gray is the founder of Mercy Waters and his daughter is currently stationed in Ukraine. She is making sure that the water and supplies from the organization arrive and are going to those who need them.
"My daughter is a part of the Mercy Waters board, and she lives in Denmark. She was able to connect with some Ukrainian relief efforts over there," Gray told WQAD. So between Mercy Waters and this Ukrainian effort, we were able to have trucks available so that we had water shipped to a warehouse."

Gray says the two truckloads that have been shipped are in Ukraine and are en route to Kyiv. A third truckload is currently being filled. If you want to help, you're asked to donate money to Mercy Waters. The money will be used to purchase drinking water to send to Ukrainians who are in need of it.
They are still working to fill up the next truckload so you have time to help. To donate to Mercy Waters' effort to bring fresh water to those in Ukraine, click this link. To learn more about Mercy Waters and for their contact info, click here.
See How Bridges Along the Mississippi River Show Support for Ukraine
As the Russian invasion of Ukraine continues, many in the U.S. are standing in support and solidarity with the Ukrainian people. Bridges along the Mississippi River are lit in the Ukraine flag colors.
10 Ways the Quad Cities Can Save Money at the Gas Pump
Gas prices are nauseating and the average in Iowa and Illinois is currently
not good
. But there are some ways we can save money on gas right now.