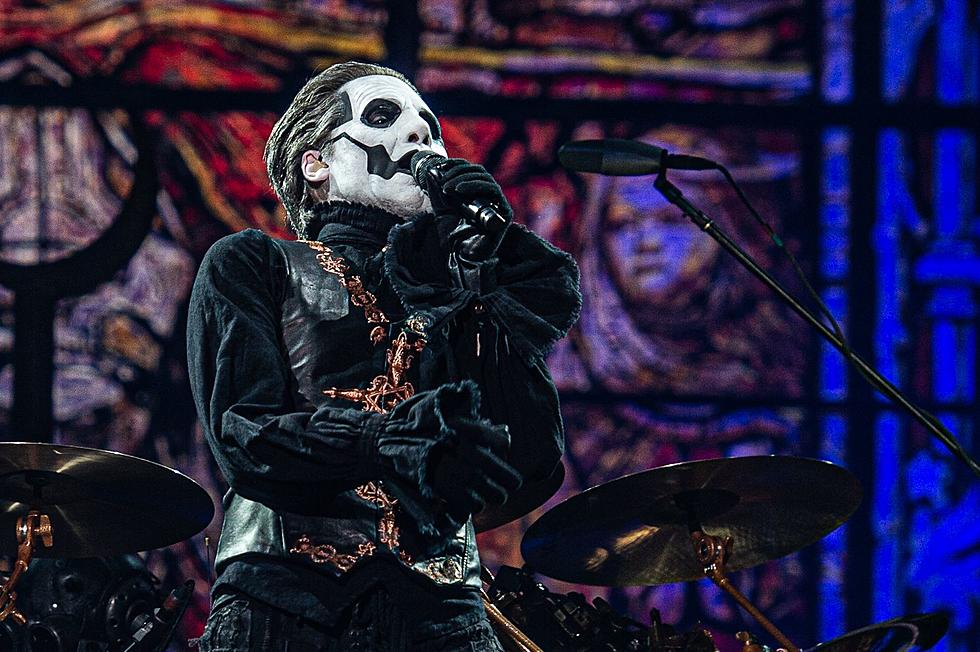 Tobias Forge Names Best Ghost Song to Introduce People to Band
Kevin Wilson
If you had to pick one Ghost song to introduce people to the band for the very first time, which would it be? Frontman Tobias Forge named his choice in a new interview with Revolver.
The Swedish outfit, led by Forge, has released four albums since 2010, and their fifth effort, Impera, will be out later this month. Of all of the songs they've released, Forge's selection for an entry-point would be one of the singles from 2015's Meliora — "Cirice."
"I think 'Cirice' is a good track for that because it sums up a lot of the concepts of the band lyrically and musically. There's a big handful of metal in there, but also AOR and melody. There's a sort of androgynous element that I like to try to harness into our songs, and I think 'Cirice' has that ambiguity — it's meant to sound dangerous. It's meant to sound double in nature and kind of deceiving. But you can also listen to it as a complete comfort track," the vocalist said.
"At the end of the day, that is what we do — we're trying to comfort people. We want people to understand that there is hope. Nothing lasts forever — not even bad things. Everything is fluid. I think 'Cirice' captures a lot of that."
According to Ghost's tour statistics [via Setlist.fm], "Cirice" is the rockers' fifth most-played song live, following "Ritual," "Year Zero," "Con Clavi Con Dio" and "Monstrance Clock" in that order. So if people are converted into Ghost fans after hearing Forge's recommendation, it's highly likely that they'll hear it live if they decide to attend one of their theatrical performances.
For those who are anxiously waiting for new Ghost material, Impera will be out March 11. Pre-save/order it here.
Ghost - 'Cirice'
Most Anticipated Rock + Metal Albums of 2022
What should be on your radar for 2022.