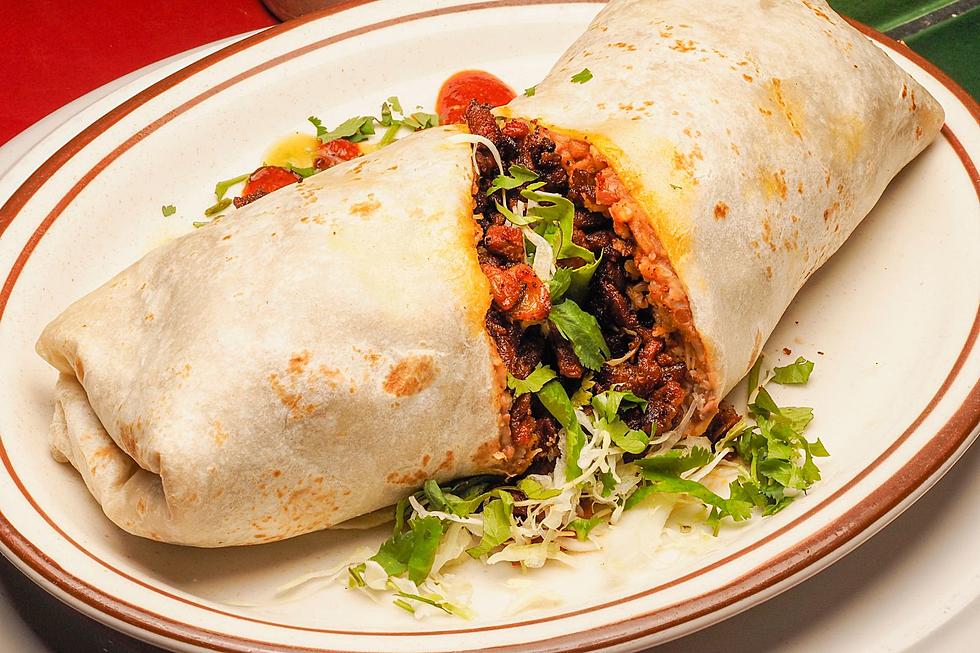 Surprisingly, Illinois' Favorite Burrito Is Not From Taco Bell
Canva
Remember when Rockford had a billboard that said Taco Bell was the city's #1 favorite Mexican restaurant?  Obviously it was a joke, but legend has it that some believe it...
I'm always down for a burrito.  I don't know what it is, but it's the ultimate comfort food.
They are handheld, portable, 100% customizable to your taste buds, and really hit the spot when you are starving or hangry.

I love getting steak, white rice, black beans, sour cream, cheese, corn salsa, queso, fajitas, and guac in my burrito.  My go-to spots are Cantina Taco or San Jose in Rockford.
I have yet to find the best burrito in town, but I found out Illinois' favorite burrito is located in Chicago... that's not too far from me!
This is Where to Find the Best Burrito in Illinois 
According to Yelp, Mixteco Mexican Grill in Chicago serves up the best burrito in the state.  Have you tried it?!
"Mixteco is a healthy fast casual Mexican restaurant located in Chicago, IL. Specializing in tacos, burritos, quesadillas, nachos, fajitas, enchiladas and much more." [Mixteco]
I'm looking at their website and their photos of dinners are to die for.  Everything looks like it is freshly made and they use quality ingredients.
Celebrate National Burrito Day by stuffing your face with a giant burrito and wash it down with a Mexican coke!  It hits the spot, I promise.  I'm starving now... time to DoorDash a burrito before it gets too late!
10 Questionable Objects People in Rockford Have Found in Their Food
Here are ten objects Rockford-area residents say they found in their food.
7 Foods You Didn't Know Were Official State Foods of Illinois & Wisconsin
Wisconsin and Illinois' official state foods you probably didn't know about.