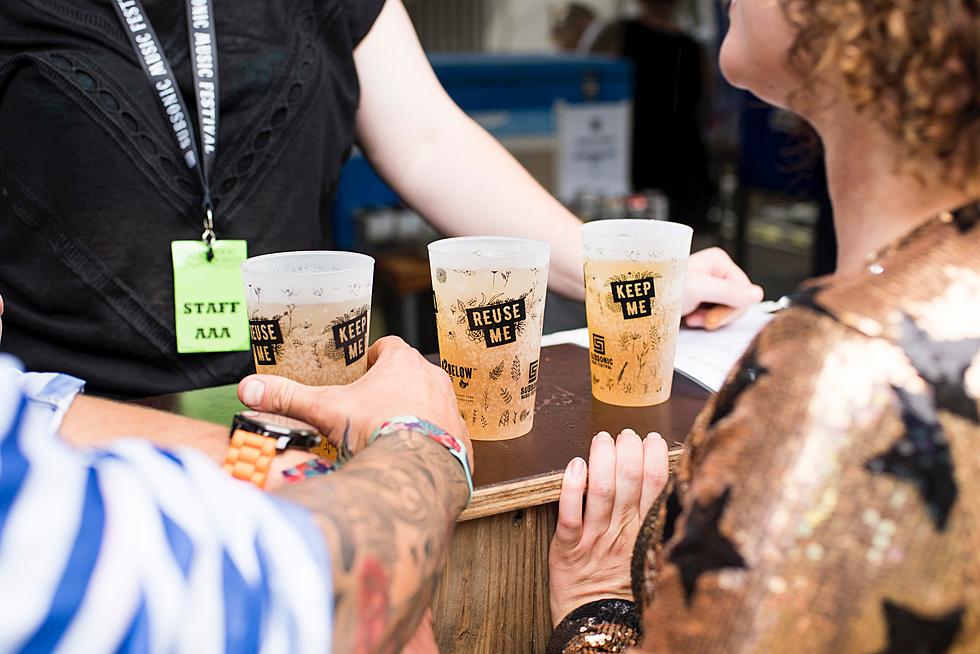 Saluting Craft Beer This Weekend with 10th Annual "Dubuque On Ice" Brewfest
Photo by Globelet Reusable on Unsplash
Are you new to craft beer?  There are probably a bunch of styles that you've never tried.  Beer fests are the perfect place to try a bunch of different styles and find which one you enjoy the most.  From there you can zero in to see which brewery makes your favorite style the best.
Are you a craft beer nerd?  There are probably a bunch of beers that you've never tried.  Beer fests are the perfect place to ask the brewers about their process and how they came up with the recipe or which hops/malts/yeast were used and why.  Every beer has a story and the brewers love to talk about their craft.
Beer fests are great for the uninitiated and for the pros.  We all come together for a common cause: to celebrate the art of brewing beer!
If you're up for a road trip, make plans for the 10th Annual Dubuque On Ice Brewfest which is happening on February 19th, 2022 in a new location this year at the Grand River Conference Center.
Craft Beer, Distilleries, Wineries, Coffee, Cheese, Sausage & more from all over the Tri-State area.  Seriously.  There's a TON of places coming together under one roof.
The following Quad Cities breweries will be represented this weekend:
Bent River Brewing Company
Contrary Brewing Co
Front Street Brewery
Galena Brewing Co.
Twin Span Brewing
5ive Cities Brewing
Nerdspeak
VIP Tickets $59 gets you in an hour early at Noon!
General Admission: $44 gets you in from 1pm until 4pm.
Designated Driver gets in at a discounted rate only $15
All proceeds from the Dubuque on Ice Brewfest go to support the Potosi Foundation, and Research For The Kids are both 501(c)(3) nonprofits.
Check out their website for more information, news, and updates. DubuqueBrewfest.com and get tickets here.
Craft Breweries in the Quad Cities Area
We're very lucky to live in an area with such an amazing, thriving "craft beer scene". You'll be able to find everything you could want.
Not sure what you want? That's ok. The bartenders at these establishments are very well versed and can guide you through a wonderland of Ales and Lagers.
From "coffee infused" to "riff infused".
From "pale ales" to "peanut butter porters".
Fruity, Sour, Hoppy, Malty, Crisp, Crushable beers in all shapes and sizes.
Crowlers, Growlers, Cans & Kegs...the Quad Cities Craft Beer scene has it all.
And of course...a great beer isn't complete unless it's paired with some amazing food. Whether it's made in the breweries kitchen or in the food truck in the parking lot...brewers know that people love food with their beer.
Take a look at the 19 Quad Cities Area craft breweries!
What The Quad Cities Did For Fun in the 90's
Many times over the years, I'll be talking with friends about years gone by and I'll say "take me back".
Every generation goes through this, I assume. Looking back at a more simple time where responsibilities haven't set in and life seems fun. Opportunities are endless.
Let's go back to the 1990's to Wacky Waters, 50 Cent Beer night and revisit Mallards Mania!