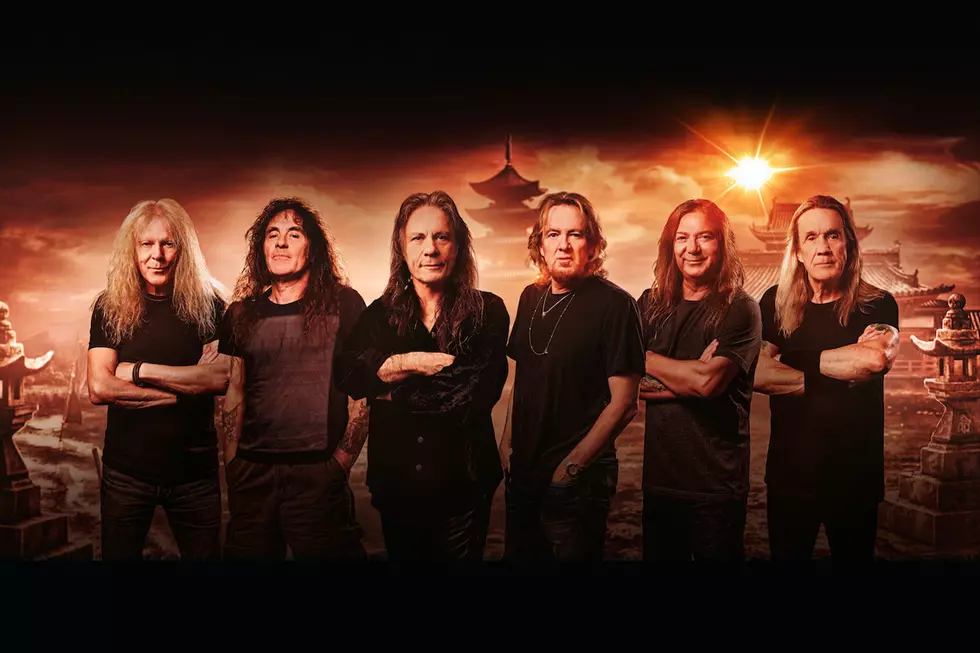 Rocky Mountains Rockout with Iron Maiden
John McMurtrie
Iron Maiden is hitting the road for the Legacy of the Beast tour, and I-Rock 93.5 wants to give you a chance to see these legendary rockers in an... elevated state.
You and a guest could fly to the Mile High City to catch Iron Maiden in concert!
Here's what you could win:
Two tickets to see Iron Maiden at Ball Arena in Denver, CO on Saturday, September 17
Roundtrip airfare for two
Two-night hotel stay
Two commemorative tour T-shirts
$500 in cash
How do you get in on this getaway? Don't Run to the Hills-- start getting social with us. Following the links below earns you entries into this promotion.  Listen everyday from 10:00 a.m. - 3:00 p.m. for code words.  The more you get, the better chance you have to get a mile high with Iron Maiden!
*This is a multi-market promotion. Winner and guest must be 18 years of age or older. Promotion ends Sunday, August 22, 2022. Prize is provided by BMG Music*
Top 66 Hard Rock + Metal Drummers of All Time
15 Artists Associated With Witchcraft, Satanism + the Occult
Below is a gallery of 15 prominent artists in the rock and metal world who have been associated with witchcraft, Satanism and the occult in one form or another. Some may seem obvious and others may completely take you by surprise.