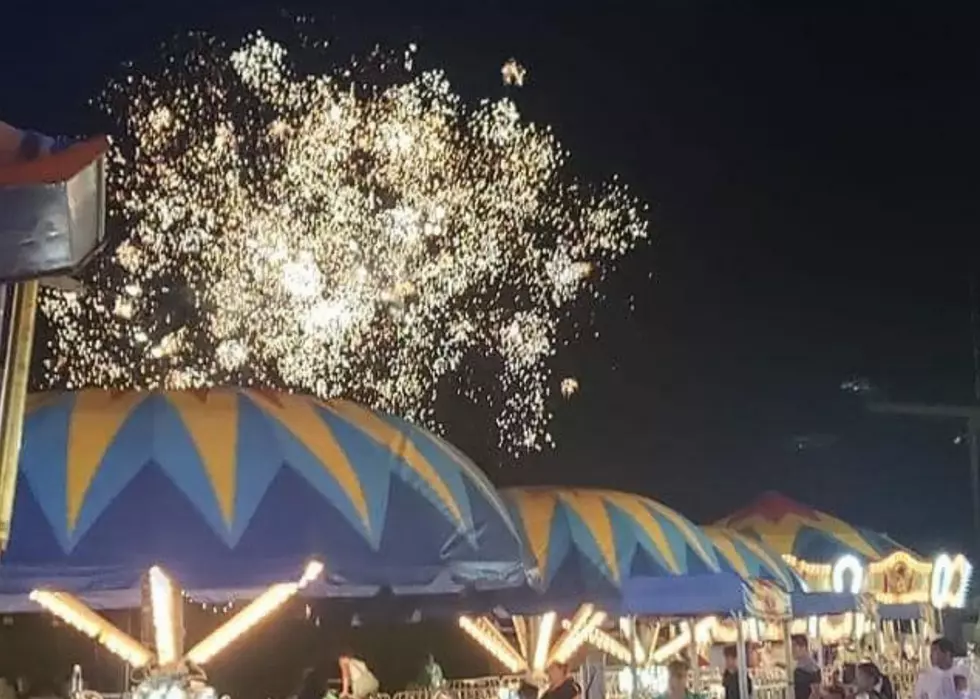 The Rock Island County Fair Is Coming Up Sooner Than You Think
Rock Island County Fair Facebook
Before the Mississippi Valley Fair gets here in less than a month, there's another fair happening even sooner: The Rock Island County Fair.
The fair is happening next week, July 19-23rd at the Rock Island County Fairgrounds in East Moline. It will have carnival rides, stock car races, livestock shows, a demolition derby, and more. And yes, funnel cakes too. They'll also have family entertainment shows, a Calf Corner, and a Hidden Barn Escape game.
You'll find a beer tent at the fair with bands performing from 7/21-7/23. Gate admission is free before 8:00 p.m. (parking on the fairgrounds is $25 but parking outside of the fairgrounds in designated areas is free)  After 8, it's $5 for adults, kids 12 and under are still free. You can get unlimited ride wristbands for $25 and the carnival rides are cash only.

Here's what the grandstand events look like for the Rock Island County Fair:
7/19 at 7:00 p.m.- New Windsor Drill Team and Fireworks (free event)
7/20 at 6:30 p.m.- Stockcar Races by PFP Promotion ($10 admission)
7/21 at 6:00 p.m.- Truck and Tractor Pull by Backroad Pullers ($10 admission)
7/22 at 7:00 p.m.- Monster Truck Show by 2xtreme Racing (tickets at this link)
7/23 at 6:30 p.m.- Demo Derby by Viola Boyz ($15 admission)
The carnival will have these hours (closing time is at the fair's discretion):
Tuesday: 4:00 p.m.-close
Wednesday: 1:00 p.m.-close
Thursday: 4:00 p.m.-close
Friday- 4:00 p.m.-close
Saturday: 12:00 p.m.-close
If you want more details about the Rock Island County Fair, including their show schedule and directions to the fairgrounds, you can visit their website or keep up with them on Facebook.
Here Are QCA Restaurants You Can Take Your Dog To This Summer
Several restaurants in the QCA allow for puppers on their property. Scroll down to see a few!
Bettendorf's Newest Tavern Has a Drink For Everyone in Your Crew
Oak Grove Tavern is now open in Bettendorf!