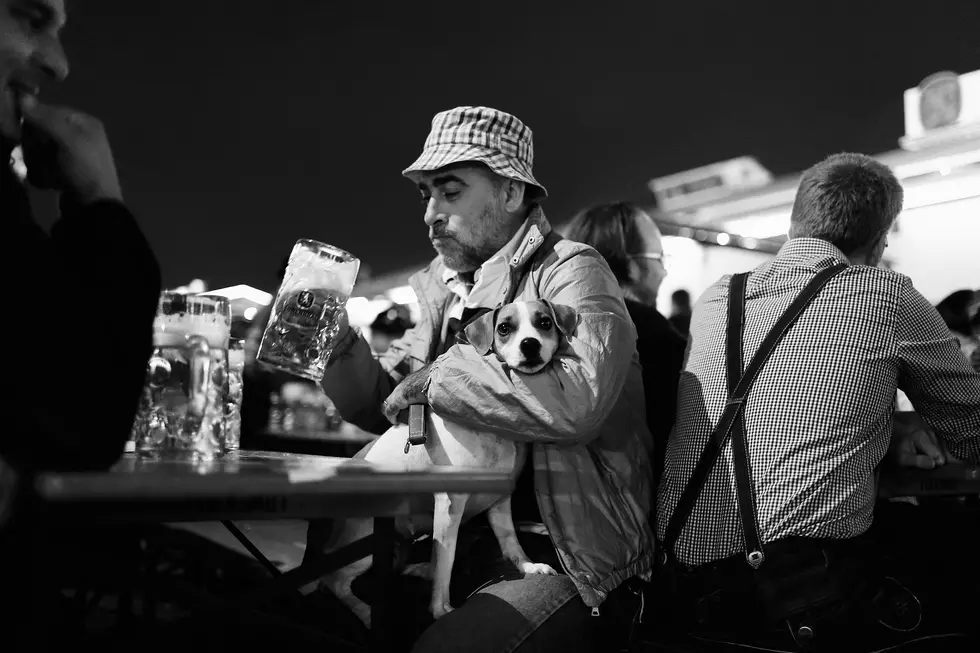 'Pups and Pints' is a Great Way to Have a Drink with Your Doggo
Getty Images
Going out for a couple of drinks and supporting local businesses is fun and all.  But wouldn't it be more fun if we brought the dogs along too?
Good News!

Pups & Pints
This Sunday, and once a month this summer, you can enjoy their patio or bring your own lawn chair or blanket and spread out on their large lawn area!
Come hang out with your canine friend while enjoying a relaxing Sunday! A pooch is not required to attend this event, but they will have fresh water flowing, and plenty of potty patches for your four-legged family members.
Please bring a leash and collar or harness for yours.
In the early days of Tito's Handmade Vodka, Tito donated product to local nonprofit events. Over time those small, localized gestures not only continued, but evolved into a nationwide movement to make the world a better place.
 Proceeds and donations from this event will go to their monthly nonprofit partner, 
Quad City Animal Welfare Center
 as well as a donation from the "Love, Tito's" campaign.
Local Vendors Include:
Four Feet Treats

 will be donating 15% of all sales to Quad City Animal Welfare Center from this event.
Q.C. Fork in the Road

 has stuff for you humans to enjoy.  Classic favorites with a twist, food truck style!
Plus, Raffles and Door Prizes!
10 Ways to Help Your AC Help You Stay Cool This Summer
Energy is expensive. Don't make your air conditioner do ALL the work. Here are some things you can do to make sure your AC unit doesn't struggle.
Because when it struggles to work...you struggle to pay the bill!
Can You Pan for Gold in Illinois? What if You Find Some?
They say these rivers might have hidden treasure!