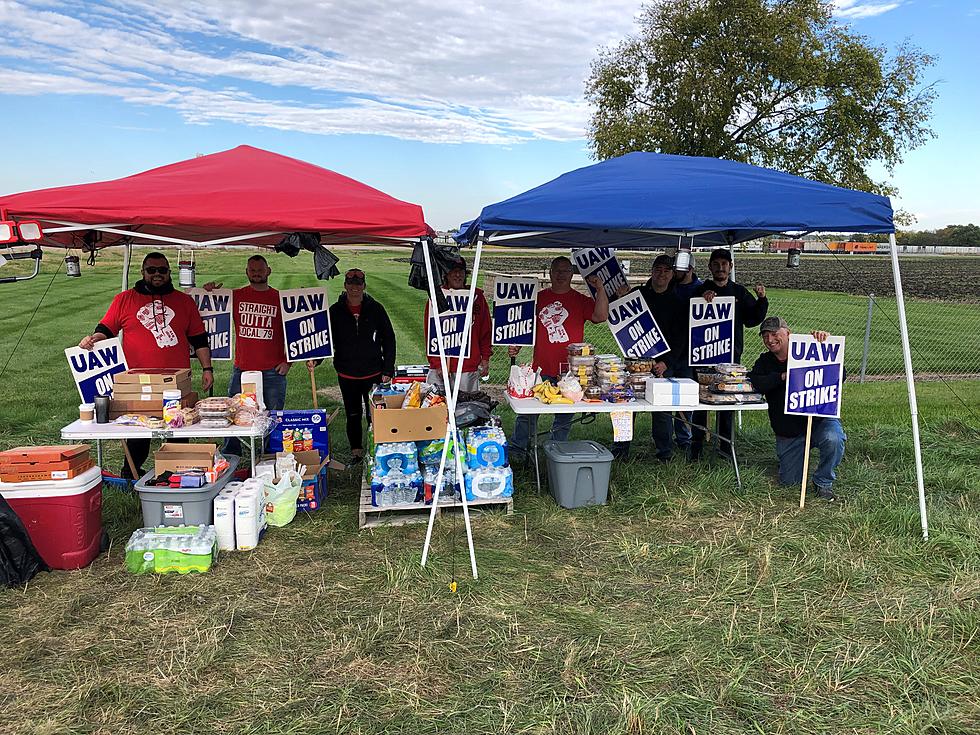 One Week Into The UAW/Deere Strike, The Outpouring of Community Support is Tremendous
John Deere Milan
It was one week ago (October 14) that the UAW workers at John Deere started their strike.  That morning, I went out with donuts, drinks, and t-shirts to say hi and show some support.  A small gesture for the workers who are fighting for their present and future.  One week later, the scene at the striking locations has changed, for the good.
Now you may have already seen the businesses that are showing their support with deals and specials for workers and their families.  If you missed it, you can check it out here.  But there is another element to the support the workers are seeing.  And that is just from people like you.
This morning (Oct 20) I went out to the Davenport Works and Milan parts locations with some treats from Nothing Bundt Cakes.  Little did I know what I would find at both stops and each location (Milan has three separate strike lines).  A pile of food, water, supplies, and wood for the burn barrels set up at each location.  Talking with the people on site they told me they have been receiving so much that they've actually taken some to the UAW headquarters for their workers to get what they might need there.

None of them took it for granted.  They were all so appreciative of every person that brought anything by.  As I was at the first Milan stop (on Rock Island-Milan Parkway) talking with the crew there, another man came up with a box of food and drinks for them.  And every person there made sure to say thank you.
The lastest on the strike.
I was told while negotiations restarted Monday, they were really being told no major talks had taken place until today (Oct 20).
In Milan, I was told the office workers have gone from working 12 hour days Mon-Sat, with all their office work on Sunday, to 10 hour days starting today.
The workers are still hopeful, but also still prepared for the worst. Which makes the piles of wood more important as it's about to get really cold.
Davenport-opoly
Davenport-opoly is just like Monopoly but Davenport-themed! Get 5 of your friends and gather around to board for a fun game night that features Davenport-opoly.
The Top Ten Movies According to IMDb Fan Ratings
These are the top 10 movies on IMDb, plus others that feel should be in the top 10 but are not.