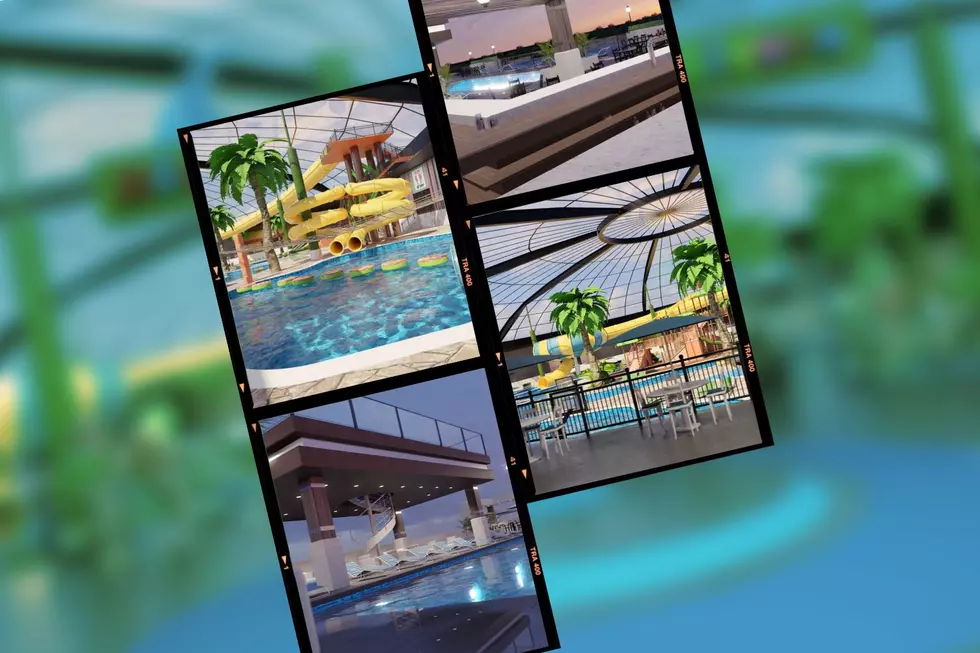 One Illinois City Will Soon Be Home to Huge Indoor Waterpark With Rooftop Pool
Jackson Nuckolls Group/3Dream Studios on YouTube/Canva
Just when winter was starting to enter our conversations, a plan was unveiled for a perfect cure for a frigid weekend, or any weekend, in Illinois.
NBC Chicago just shared some pretty exciting news about a new development planned for a space formerly occupied by an iconic Sears department store. The proposed attraction will feature multiple waterslides, a lazy river, and a huge rooftop pool. The space will also include an entertainment venue with arcade games and rock climbing, according to nbcchicago.com. The story also mentions the Chicago development company's plans to open the attraction in late 2023 or early 2024.

Roaring Rivers Water Park
Take a closer look at the newest addition to River Oaks Mall in Calumet City, Illinois.
Like most larger metropolitan areas around Illinois, and throughout the country, there are dying shopping malls. That also means there are redevelopment wish lists on the minds of hundreds of city leaders. This waterpark would have to be one of the most exciting redevelopment proposals I've ever read about.
Before you see the project's best feature (in my opinion), take a look at the renderings of the Entertainment venue with a small portion of the arcade and the rock climbing walls and towers.
If you don't find me in the lazy river floating next to my wife, you'll find us doing more of the same on the sunny Roaring Rivers rooftop in this amazing pool and sun deck.
From the groundbreaking, all the way to the grand opening will take some time, so until that grand opening, take the family for a virtual visit to Roaring Rivers.
This next video takes you on a slightly longer tour.
5 of the Most Amazing Apple Cider Donut Trips in Illinois
Fall seems to be the season most of us think we'll start exercising to lose the summer excess, but hold on, not so fast. You have to get a sack of donuts first.
10 of the Best Road Trips to Take When You Need to Escape Illinois This Winter