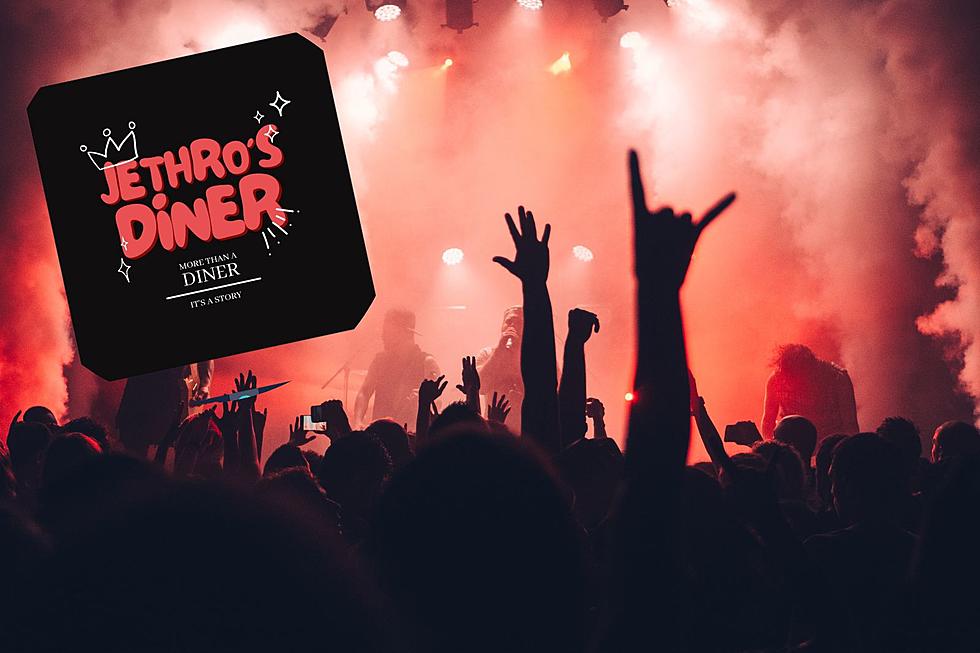 Your Nonstop Post Concert Rock Is On I-Rock 93.5
Canva / Jethro's Diner
The best way to keep the music going after a Quad Cities rock show is with I-Rock 93.5.  But sometimes the show gets over and you get in the car right when it's time for a commercial.  Lame.
Well, not anymore!  Thanks to Jethro's Diner in East Moline we will now be nonstop, commercial-free after every show.
What shows are we talking about here?
All you have to do is go to our "win stuff" page to see the latest ones.  Cause if it's a big show in the Quad Cities you know we have tickets for it.  And if we are sending you there, then once the show is done, we are rocking commercial-free.
The typical concert ends around 11:00 p.m.  So we'll start the nonstop music around 10:45 for any of you that leave a little early.  You shouldn't be leaving early.  Because now it's fine if you get stuck in traffic leaving cause you'll have nonstop rock.
So from 10:45 till about 12:45 a.m., we'll go nonstop for you all thanks to our new friends at Jethro's Diner in East Moline.
Jethro's Diner is open late after EVERY show at The Rust Belt
Jethro's Diner is at 905 15th Avenue.  A short 2-minute drive from The Rust Belt.  Jethro's specializes in comfort foods served in a relaxed environment.
Whether you are exhausted from bouncing around the pit or your belly is full of those buckets of booze and you need something to soak it up, Jethro's will have something for you.  Just look at their menu!
I-Rock 93.5 will see you at the show and after the show. Rock nonstop with us thanks to Jethro's Diner in East Moline.
Keep Looking At All The States I-Rock 93.5 Has Rocked
I-Rock 93.5 is the Quad Cities Hard Rock station. You have made that happen by listening and downloading and liking and showing up to all our crazy stuff. But you keep taking it one step further. You like to wear the I-Rock 93.5 shirt, or in some cases take the I-Rock 93.5 flag, with you when you travel. Which is awesome.
Now, we are on a mission to get a picture of our shirt/flag/koozie in every state. And as you can see below, we're off to a good start.
Next time you travel take I-Rock 93.5 with you and then send us the picture on the I-Rock 93.5 app or on our Facebook page and we'll share it with the world to show how much you, and the Quad Cities rocks.
Are You QC AF? Take The Test.
If you are from the Quad Cities, there are certain things you do and say that folks from outside the area might not understand. Weather you've lived here your entire life, or just a couple years, it's time to put your QC to the test to find out if you are "QC AF".
Below are 25 questions to test your knowledge and life experience of the Quad Cities. Keep track and see where you rank. Then share it, if you aren't ashamed, to show how QC you are.
25-20 points – You are QC AF!
19-15 points – Reppin' the QC strong.
15-10 points – Average. You put the "C" in the QC.
10-5 points – Do you even QC bro.
5-0 points – Move back to Chicago.