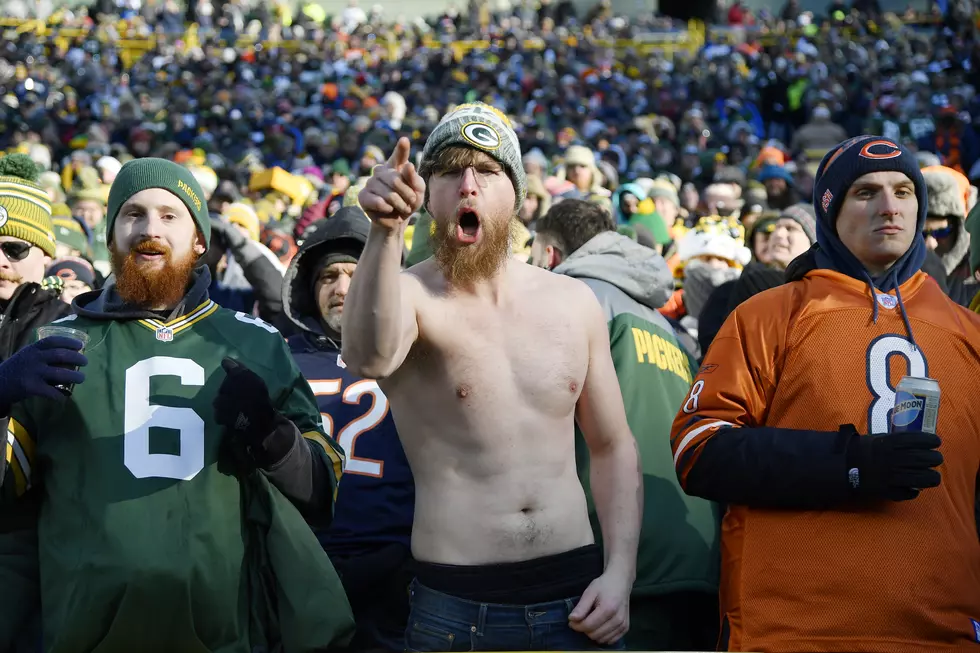 13 Things You Should Never Do at a Green Bay Packer's Home Game
Getty Images
The scene can be overwhelming and a bit intimidating when going to any sporting event with a giant crowd of people.  But if you know a few tips before going for the first time (or the first time since the last time you were there but don't remember cause you had too many pregame drinks) then some helpful do/don't tips can come in handy.
You could actually go to a Green Bay Packers game this year.
The waitlist for season tickets at Lambeau Field is about 47 years long.  So if you are having a kid and want them to enjoy the thrills, and spills, of Green Bay Packers football, get them on the list now and maybe you'll still be around to enjoy a couple of games.
However, there are typically single tickets available on the second-hand market or from a friend of a friend.  And most years, those tickets are pricey and hard to come by.  This year, they are going to start to become more available with every game.
This...is not a good team.
But, the atmosphere at Lambeau and the surrounding neighborhood, bars, and of course parking lots for tailgates is always awesome!
Before we get to the don'ts, how about a couple of do's?
If you are in the Quad Cities and are making the 4:45 minute drive to Green Bay (seems like that should be farther right) do get there the day before.  Doesn't matter if it's a Sunday night, Monday night, or Thursday night game.  You still need to be in town the day before to hit up the Packers Hall of Fame.
It's a cool experience for any fan of football in general.  But especially for Packer fans.

Also, do make sure when you are there the day before, you visit local places around the stadium.  If you have tailgate plans on gameday, then hit up the bars down the street from the stadium the day before.  Cause they are as Packer as can get and a good time.
Finally, just be sure you do have fun.  It's not something everybody can do so enjoy it.  Even if the final score is not what you are hoping for, which is likely this year, it's still a great experience at Lambeau Field.
Just be sure to avoid the following.
13 Things You Should Never Do at a Packer's Home Game
Football season is in full force. And this year, you might be able to get tickets to Lambeau Field. Recent seasons have been tough. This one could be easier. So if you are making a pilgrimage to the historic crown jewel of the NFL, here are things not to do while getting to, and at the game.
Essential Winter Emergency Kit Items
Winter season in the Quad Cities means cold temperatures, heavy snow, and slick roads. Hopefully, you won't ever need to tap into your winter emergency kit, but it's better to have one in your car than to be unprepared. Make sure you have these essential items in your car before winter arrives in the Quad Cities.