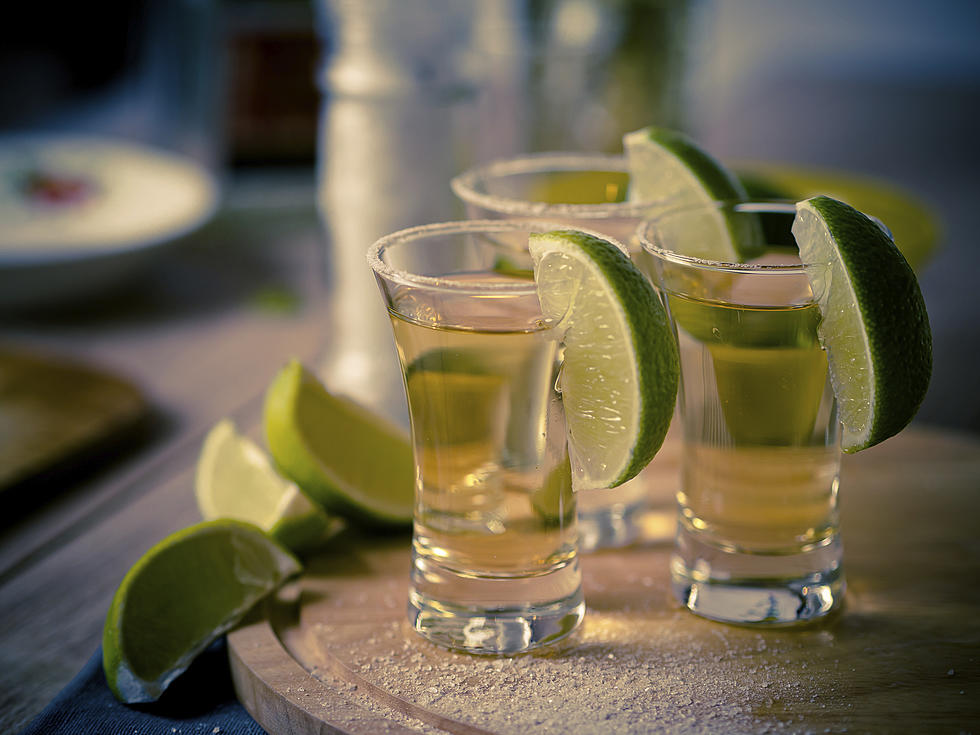 Love It or Hate It? Either Way, National Tequila Day Is Coming
ThinkStock
July 24th is National Tequila Day
In anticipation of the "holiday," you might ask yourself, "what mixes well with tequila?"  The answer just depends on how much of a tequila "purist" you may be.
Tequila & soda (seltzer, not pop)
Tequila & pineapple juice (brings a hint of the tropics your way)
Tequila & orange juice (a step up from the Fuzzy Navel or Screwdriver you're used to)
Tequila & Bloody Mary mix (a Blood Maria is a spicy how-do-ya-do)
What is the Best Tequila?
The best tequila around might just be the one that's around.  You can get picky or you can get to drinking.
But in case you're looking for a few suggestions, here are a few to look into:
According to BetArizona.com, the most popular tequila in both Iowa and Illinois is Don Julio.
In fact, Don Julio took the crown in 29 states including:
Florida, Georgia, Alabama, Mississippi, Arkansas, Oklahoma, Texas, New Mexico, Arizona, Kansas, Nebraska, Colorado, Utah, Nevada, California, Oregon, Washington, Idaho, Montana, North Dakota, South Dakota, Wisconsin, Minnesota, Indiana, Kentucky, West Virginia, and North Carolina.
Casamigos Tequila won 17 states:
Maine, New Hampshire, Vermont, Massachusetts, Connecticut, Rhode Island, New York, New Jersey, Delaware, Pennsylvania, Maryland, Virginia, Tennessee, South Carolina, Missouri, Louisiana, and Michigan.
Patron won over Ohio and Wyoming and poor Jose Cuervo sits at just one state...Alaska.
How Do They Figure This Out?
This makes sense. BetArizona.com used Vinepair.com's list of most popular tequila.  They took that info and used Google Trends to determine the most searched brand in every state but Hawaii (due to incomplete data).
Your New Vacation Destination! This Camping Resort is Perfect for the Family
Timber Lake Resort was established in 1955 in historic Mount Carroll, IL.
It was rebuilt in 2003 with all new facilities and a renewed spirit of hospitality.
1-815-244-1600
Top 10 Fast Food Fries in the Quad Cities
Wednesday, July 13th was National French Fry Day and the members of the Dwyer & Michaels Morning Show asked listeners what fast food restaurant served the best fries. Hundreds of listeners chimed in on Facebook with their go-to place for fast food french fries and here are the results. The top 10 fast food restaurants in the Quad Cities that serve the best fries!