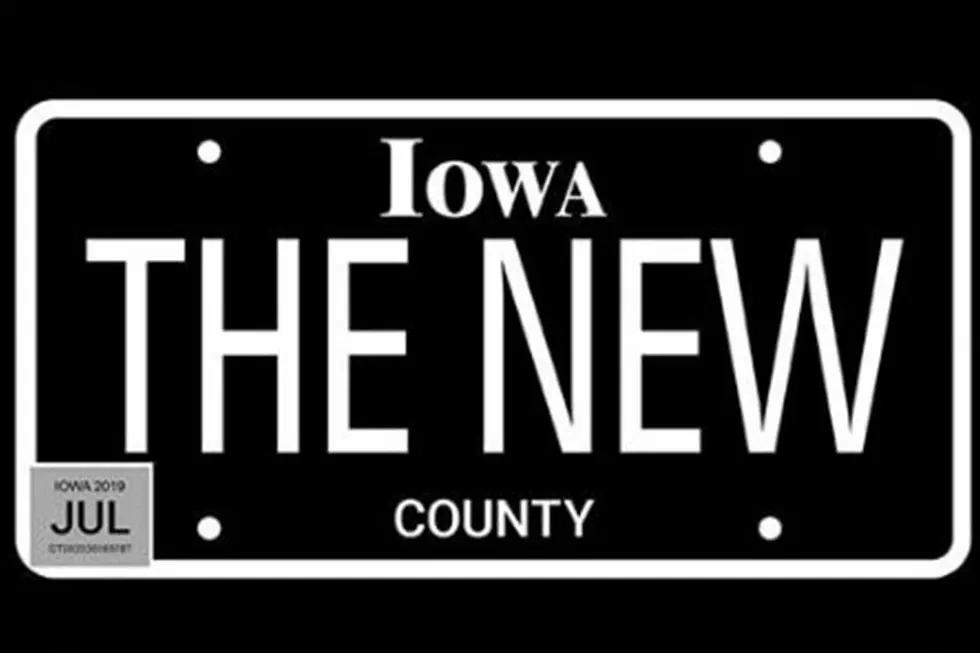 My Experience Getting New License Plates During Coronavirus
Iowa Department of Transportation
Normally when a story is titled "my experience with..." it means the writer is complaining about something.  People love to complain.  This is not one of those stories.
Today I finally went and got Iowa plates for my car.  I won't disclose how long I've been here with out of state plates, but let's just say it was about time to get the Iowa plates.  Anyways, the experience was fantastic.  If you have been putting it off for any reason, let me take you through the process.
First off, you have to make an appointment.  Once we get past Covid-19, can we keep doing this?  It was so easy to make an appointment.  I received a confirmation email and text from the treasurers office right after making the appointment.  I'm a guy that likes to know my meeting is confirmed!
Next is the reminders.  I like those too.  I've got a lot of things going on.  I received reminder texts and emails the day before and 30 minutes before.  Thank you!
When I arrived at the office I was fearing the worst.  It's not a place people like to go anyways, but I figured this would brutal with coronavirus.  As I'm walking up to the door there are two big "STOP" signs with instructions about making the appointment.  I was getting nervous.  Then I walked in and the nice lady at the front lobby desk (wearing a mask) instantly helped me.  I gave her my name.  She checked it off the list.  I clicked on the link from the email to get my ticket number.  She asked the standard "do you have any Covid-19 symptoms" questions.  I said nope.  She told me where to go.
Then you think it would be time to wait.  That is what happens at any government office.  Wrong again!  Because there was an appointment time which I was 2 minutes early for, I walked right up to the counter that had my ticket number posted and we started the process.
The entire process took about 12 minutes from check in to new Iowa license plates.  I ask again, can we continue to make appointments for this kind of stuff post corona.
If you are wondering about safety measures.  As I mentioned, the check in was all touchless.  Easy signs and markers to keep distance.  Sanitizer available. I wore my mask as did the person at the front desk since she interacted with everybody.  The rest of the office was mask-less but there were the plastic dividers between the workers and the cutomers with appointments.
I'm not sure how the rest of the country is getting things done like this.  But in Davenport, Iowa...we crushed it.  Great work.  And one more time, let's keep this appointment process going moving forward!

Enter your number to get our free mobile app
10 Iowa Towns That Are Hard To Pronounce