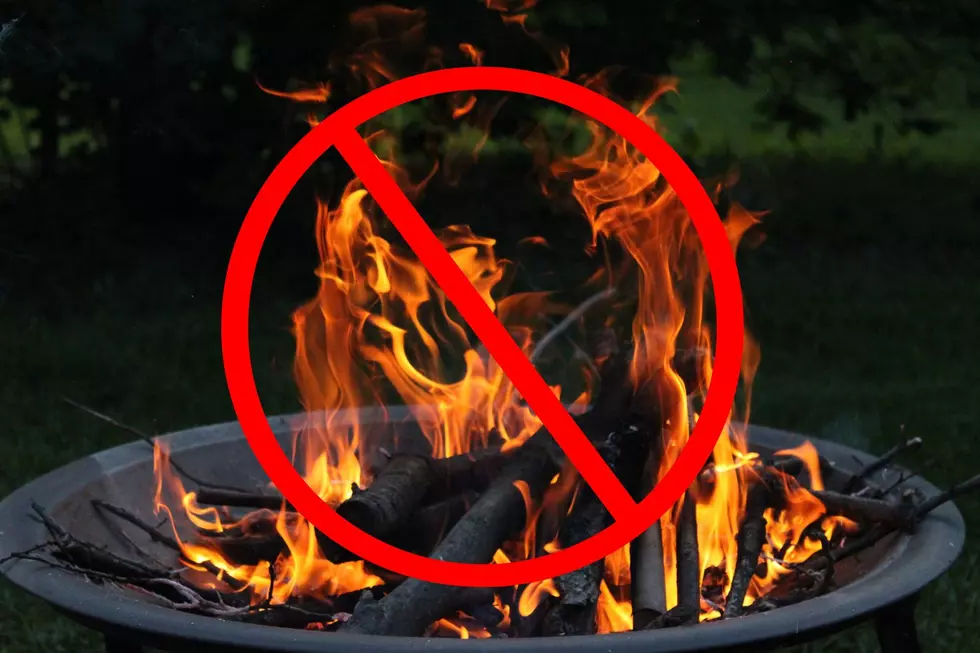 All Of Scott County Under A Burn Ban Due To Dry Weather, Strong Winds
Canva
It's going to be gorgeous this weekend in the Quad Cities. Sunny, hot, and great weather to enjoy a fire. Except you won't be able to enjoy a fire this weekend or for a while in Scott County as a burn ban was issued for the entire county. You can thank Mother Nature for ruining your weekend fire fun but it's for the safety of you and your neighbors.

In a press release on Friday, the Scott County Emergency Management Agency, in conjunction with the local Fire Chiefs and the State Fire Marshalls Office, determined that open burning constitutes a danger to life & property in Scott County, Iowa. Why is that?
Why Can't I Have A Fire In Scott County?!
According to the National Weather Service of the Quad Cities, Scott County is under an Elevated Fire Danger due to dry weather conditions, gusty winds, low relative humidity, and dried vegetation in agricultural areas. South to southwest winds is expected to gust to 25 to 35 mph through early Friday evening. The combination of these winds, warm temperatures, low relative humidities, and cured agricultural fields will lead to high fire danger.
The National Weather Service of the Quad Cities says if a fire were to ignite in this environment, it would spread quickly and be difficult to control.
With all of that being said, the Scott County Emergency Management Agency, pursuant to Iowa Code 100.40(1), has issued a Burn Ban. 
The Burn Ban went into effect at 09:00 a.m. Friday morning for all of Scott County, Iowa.
The Scott County Emergency Management Agency says that the burn ban will be in effect until further notice.
When the conditions improve allowing for a lift of the burn ban, further notification will be sent.
You can find additional information and details by clicking on the links below:
State of Iowa Fire Marshal Burn Ban
National Weather Service Drought Monitor Graphics
Iowa Code 100.40 for Burn Ban
Scott County Emergency Agency
Which Flowers Thrive in the Quad Cities
10 Household Tasks To Get Your Home Ready For The Fall Season
When September hits I'd like to think the world divides into two. One half is clinging on to summer with everything they have, while the other half is already starting to put pumpkins around their house and watching scary movies by the fireplace.
Although the official first day of fall is September 22, many people like to start fall traditions early as it excites them and brings them that warm fuzzy feeling. As the days become shorter and the weather changes there are tasks to be done when being a homeowner. Not only does one's mindset change as the seasons do, but the chores around the house change as well.
Now that the seasons are changing it is time to start preparing your home for the weather to come. We have gathered some important fall home maintenance tasks to get you and your home ready for the chilly season.
Here are 10 ways to get your home ready for fall.