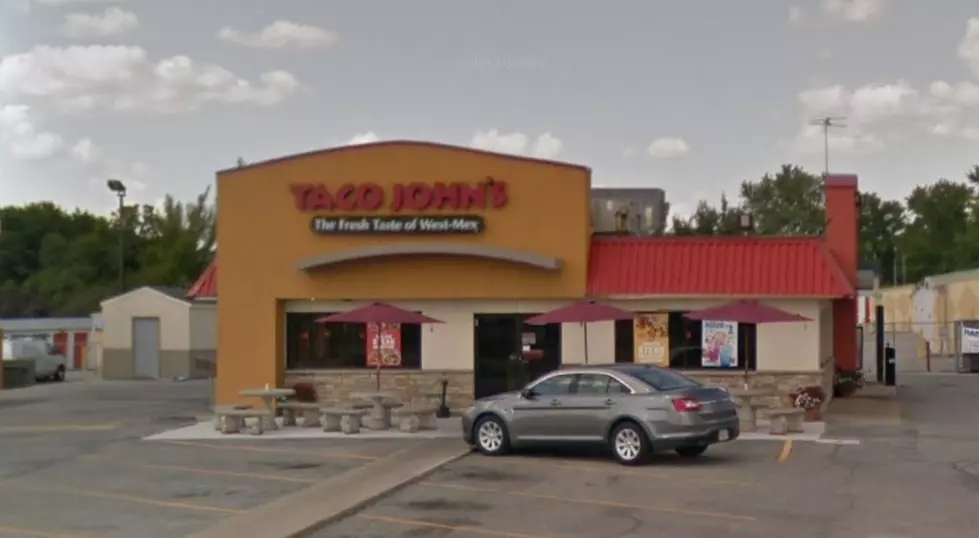 Midwest Fast Food Giant Sued Over "Taco Tuesday"
Google
It's a battle of the taco franchises.

Here in the Midwest, we're all very well acquainted with the taco empire known as Taco John's. There are 23 Taco John's franchises in the Hawkeye State. The Wyoming based eatery has become a favorite here in the Midwest.
For the past few years, there has been an almost silent legal battle between Taco John's and one of their biggest competitors Taco Bell. This legal back and forth concerns a specific trademark that Taco John's has; Taco Tuesday.
Taco John's apparently has the Taco Tuesday trademark, and they very clearly are trying to brandish it all over the marketing, socials, and web presences.
Even on the homepage of their website they have a button that reads," Join the Original Taco Tuesday® Crew!"
This has been a long-standing legal battle for several years between the two taco giants. In a 2019 case, even LeBron James tried to claim the trademarked phrase.
The filing read, according to the Associated Press,
"Taco Bell believes 'Taco Tuesday' is critical to everyone's Tuesday. To deprive anyone of saying 'Taco Tuesday' — be it Taco Bell or anyone who provides tacos to the world — is like depriving the world of sunshine itself."
However, officials with the patent office said "Taco Tuesday" was essentially too vague of a term. Taco John's owns the trademark in 49 states in the country.
Now, Taco Bell is trying to break this trademark and make Taco Tuesday® available to other restaurants that sell the delicious food.
On Tuesday, May 16th, TB reached out to a part of the U.S. Patent and Trademark Office to try and end this trademark.
"Taco Bell seeks no damages or trademark rights in 'Taco Tuesday,'" officials confirmed in a statement. "It simply seeks common sense for usage of a common term."
This case could take several years to be ruled on. Now, Taco John's has less than 40 days to file some sort of legal response. Will they ever be able to squash the beef?
This remains an ongoing legal battle. We will keep you updated with the latest news about the case.
Stay up to date with everything going on in the Midwest by downloading the free station app from your app store. Make sure you don't miss any local news by following the station across all social media platforms.
Bridegerton-Esque Cabin Mansion In Waterloo
You can live like you're living in your own English regency drama in this Waterloo Cabin Mansion. This is the diamond of the season in the real estate world.
See Inside Roseanne Barr's Eldon Mansion
Roseanne Barr was set to make a home in Iowa. She and her then-husband Tom Arnold were in the midst of building a mansion in Eldon. It was put on hold when the couple eventually split up. This left a beautiful, unfinished, and kind of spooky mansion behind.