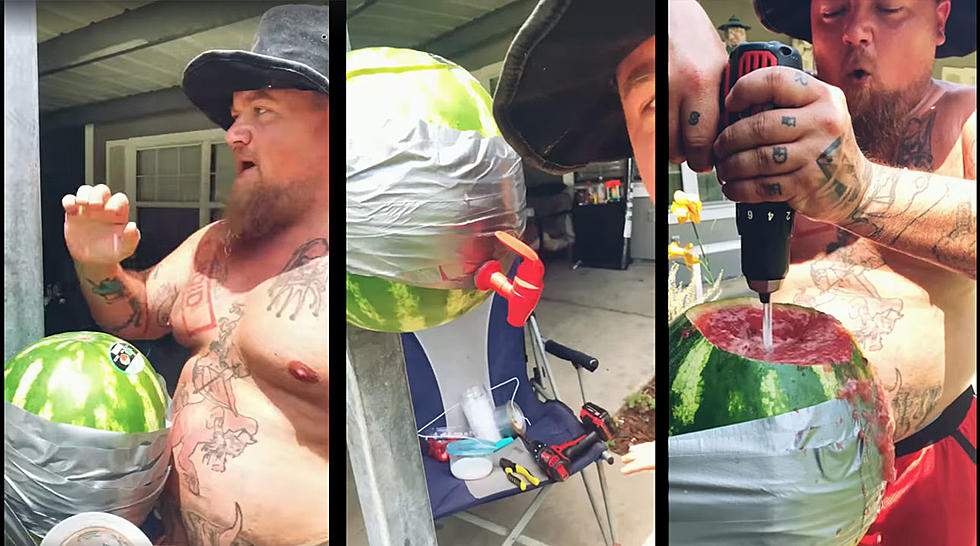 Man Creates Smoothie Inside a Watermelon (pro tip: add vodka)
https://www.facebook.com/CatfishCooley
It's important to stay cool this time of year.
Making fruit smoothies isn't just fun; it's also healthy and delicious! You can fill your favorite glass with any fruit you like, add in a variety of flavors like honey or vanilla extract, and mix it all together with the right ingredients to create your ideal smoothie recipe. Use this handy guide to make the best fruit smoothie you've ever had.
Using fruits and veggies as your main ingredients is always a great choice—you'll get lots of vitamins, minerals, and antioxidants while keeping calories low. But it can be difficult to include all of your favorite ingredients in every smoothie you make. Below are some common fruit-veggie combinations that we recommend using when making smoothies at home. Keep in mind, however, that choosing ingredients isn't an exact science—there are no hard-and-fast rules.
In fact...you don't even need to use a blender, or container from your kitchen at all!
Comedian, Catfish Cooley recently put out a video showing the amazing idea of what he calls "Front Porch Punch".
Preparation tools and tactics may vary...but he came up with what looks to be a super delicious summer treat using a drill and a watermelon.
First, he taped the watermelon to the porch post, cut the top of the melon off, then popped in a spicket to drain the yum yum juice.
Then he fashioned a blender from a drill and a hanger.  Mixed up the insides to make it soupy, then added fruit & sugar.
Ingredients may vary too...for instance, I'd add a bottle of vodka for a perfect summer afternoon treat.
25 True Crime Locations: What Do They Look Like Today?
Below, find out where 25 of the most infamous crimes in history took place — and what the locations are used for today. (If they've been left standing.)
Million Dollar Bettendorf Home
5385 Silver Spur Rd, Bettendorf, IA 52722
4 bd |4 ba | 5,486 sqft
$1,800,000