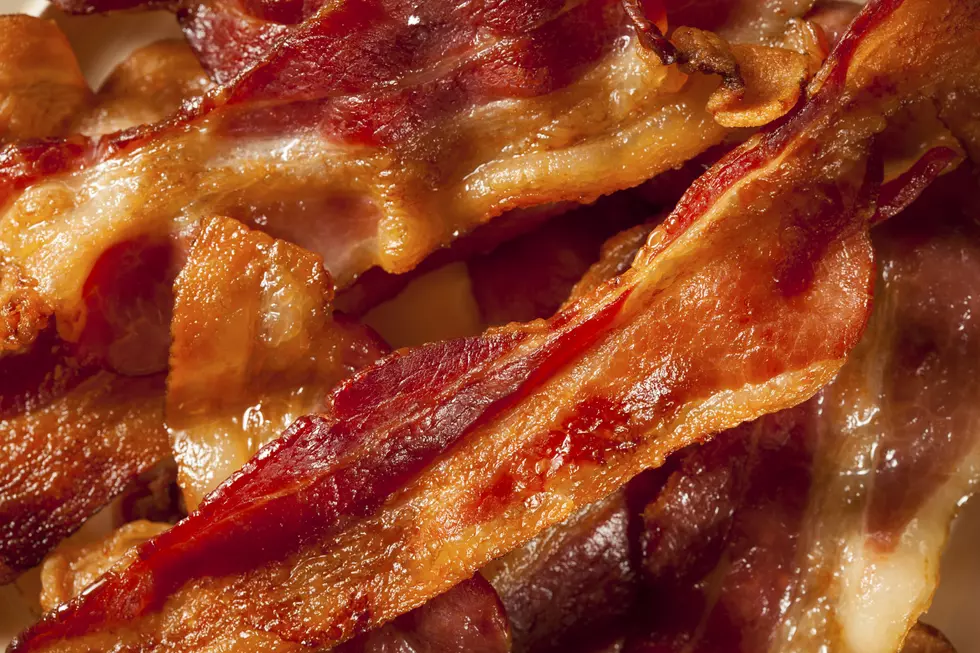 Iowa Hosts One of the Best Bacon Festivals In The U.S.
bhofack2
It's the state's biggest celebration of all things bacon.

For fifteen years the Blue Ribbon Bacon Festival in Des Moines has brought together bacon lovers and vendors for one exciting(and crispy) weekend! This year, it's taking place Friday, May 12th through Saturday May 13th at the Iowa State Fairgrounds.
It is often considered one of the very best bacon festivals in the entire country! When there are more pigs than people in Iowa, we better be one of the best of the best!
Every single year, the Baconfest operates under a very specific theme. One year it was Bacon Gras another year it was Bacon Odyssey, and this year it's Bacon & Beer!
At the festival, people can try different bacon samples and even taste test some delicious bacon infused or inspired dishes. Plus, the event will host fifteen different live bands and artists, like Tyler Richton and the High Bank Boys.
There will also be bacon lectures, a bacon eating contest, bacon queen pageant, and even a silent disco!
BRB fest will go from 4:00 PM to 10:00 PM on Friday and noon to 10:00 PM on Saturday!
Tickets for the event are on sale now.
There are multiple ticket tiers for this festival. Let's dive into the several different tiers, and what you get when you purchase them.
General Admission: $45 a person
Entry to festival grounds for both days of the festival
Free bacon samples
2 food vouchers per day
VIP Admission: $90 a person
Everything included in GA ticket
Access to VIP Bars
5 food vouchers per day
1 drink voucher per day
Skip the line at check-in
VIP Table: $1,000 
8 tickets/day into festival grounds
Table near Bill Riley Stage
Free bacon samples
Access to VIP bars
40 food vouchers/2 day or 20/1 day
8 drink vouchers total
Skip the line at check-in
And just a friendly reminder, event organizers are only permitting people twenty-one and over to attend the festival. You can check out information about tickets and even purchase them here.
Stay up to date with all of the events going on in the state by downloading the station app. Also, make sure to follow the station across all social media platforms to stay up to date with everything going on in our neck of the woods.
Pershing Square Restaurant in NYC
One restaurant in New York City has an interesting connection to one Iowa celebrity. This spot was a filming location for an Iowa adjacent actress.
Fenelon Street Elevator
The steepest and shortest railway is in Dubuque.