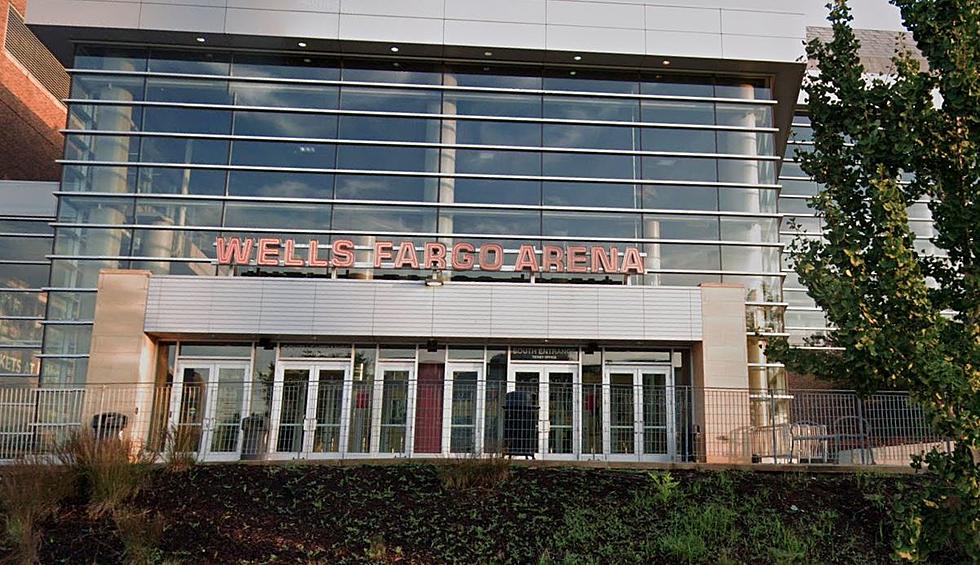 Iowa Events Center To Require Vaccine, Negative Test For Two Concerts
Google View
The Iowa Events Center in Des Moines announced that two upcoming concerts in the Wells Fargo Arena will require concert-goers to be vaccinated against COVID-19 or provide a negative test.

According to KCCI in Des Moines, officials from the Iowa Events Center announced that two upcoming concerts will require those attending to provide proof of a COVID-19 vaccine or a negative COVID test.
Chris Connolly, General Manager of the Iowa Events Center told KCCI,
"They'll either A, have to show proof of vaccination. Or B, they'll have to prove a negative COVID test within 72 hours of the show."
The two concerts that will require vaccines or a COVID test? Michael Bublé, who will be in Des Moines Friday, September 17, and James Taylor, when he comes to the Wells Fargo Arena on Wednesday, December 8.
KCCI reports that children under the age of 12, who can't be vaccinated, will also need to provide proof of a negative COVID-19 test before attending either of the two concerts.
On May 20th, Governor Kim Reynolds signed a law banning businesses from requiring proof of vaccination which some people call a 'vaccine passport'. Connolly says that the requirement for the two concerts is legal. Connolly said to KCCI,
"It's not a vaccine passport. Again, if you've had your vaccine and you show proof of vaccination, you gain entrance. And if you don't for whatever reason want to get the vaccine or haven't gotten it, all you have to do is take a COVID test and show that it's negative within 72 hours, so either or."
Michael Bublé is coming to the TaxSlayer Center in Moline Thursday, September 16, the night before he heads to Des Moines. You can ready the TaxSlayer Center's COVID-19 policies here.
TaxSlayer Center Upgrades
LOOK: Best Beers From Every State
To find the best beer in each state and Washington D.C., Stacker
analyzed January 2020 data from BeerAdvocate
, a website that gathers user scores for beer in real-time. BeerAdvocate makes its determinations by compiling consumer ratings for all 50 states and Washington D.C. and applying a weighted rank to each. The weighted rank pulls the beer toward the list's average based on the number of ratings it has and aims to allow lesser-known beers to increase in rank. Only beers with at least 10 rankings to be considered; we took it a step further to only include beers with at least 100 user rankings in our gallery. Keep reading to find out what the best beer is in each of the 50 states and Washington D.C.