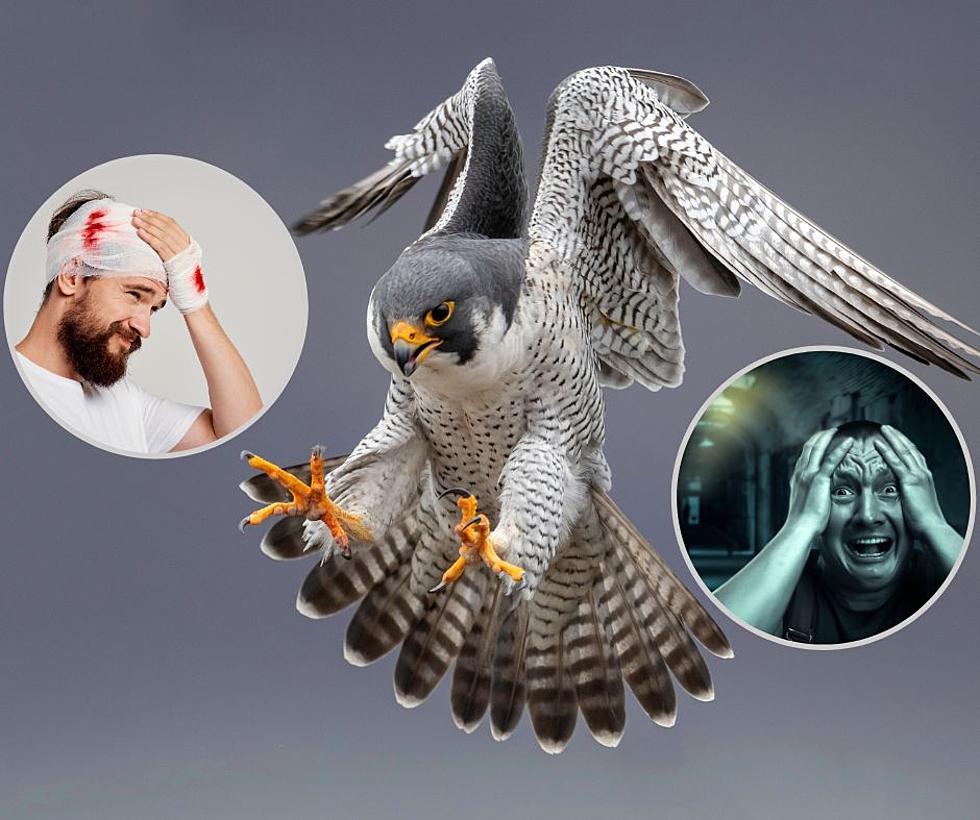 Illinois Man Attacked By Falcon While Walking In Downtown Chicago
Falcon Attacks Illinois Man
Warning if you're heading into Chicago anytime soon please be careful because there are falcons attacking people walking down the street.
Wild Animals In Downtown Chicago
Honestly, I never knew there were wild animals living in downtown Chicago, let alone a predator bird like a falcon. When I was a kid and visited the city with my family, the only creatures I ever saw were rats or pigeons.
RELATED: Owl Attacks Illinois Man Jogging In Local Forest Preserve
Back in those days, they were the only ones that could survive in that polluted environment. They were pretty much harmless and just waiting for any leftovers from your Chicago-style hot dog.
Pedestrian In Downtown Chicago Attacked By Falcon
There is a building on South Wacker Drive right by the Chicago River located in The Loop area of the Windy City with some special guest residents. It's a family of  Peregrine falcons. The mom and dad birds have built a nest on a seventh-floor ledge.
According to chicago.suntimes.com, 
Since then, they've welcomed three new babies into the world. This year the predators have made their temporary home on a much lower floor than usual. This has caused a big problem.
Of course, the mom and dad falcons are very protective of their newborn babies. They've been buzzing by many of the pedestrians walking through the area as they are trying to get to and from work. It's gotten so bad, city officials have put up signs to warn innocent bystanders to try to avoid any unprovoked attacks. Unfortunately, it hasn't completely worked.
RELATED: Hamster Gets Revenge On Attacking Cat
A couple of people working in the area have been dive-bombed and injured by the falcons. In fact, in a recent attack, an unsuspecting man was nailed in the head by one of the birds. He had to seek medical treatment for a serious cut to his head. For the time being, it's probably best to avoid that area.
WATCH OUT: These are the deadliest animals in the world