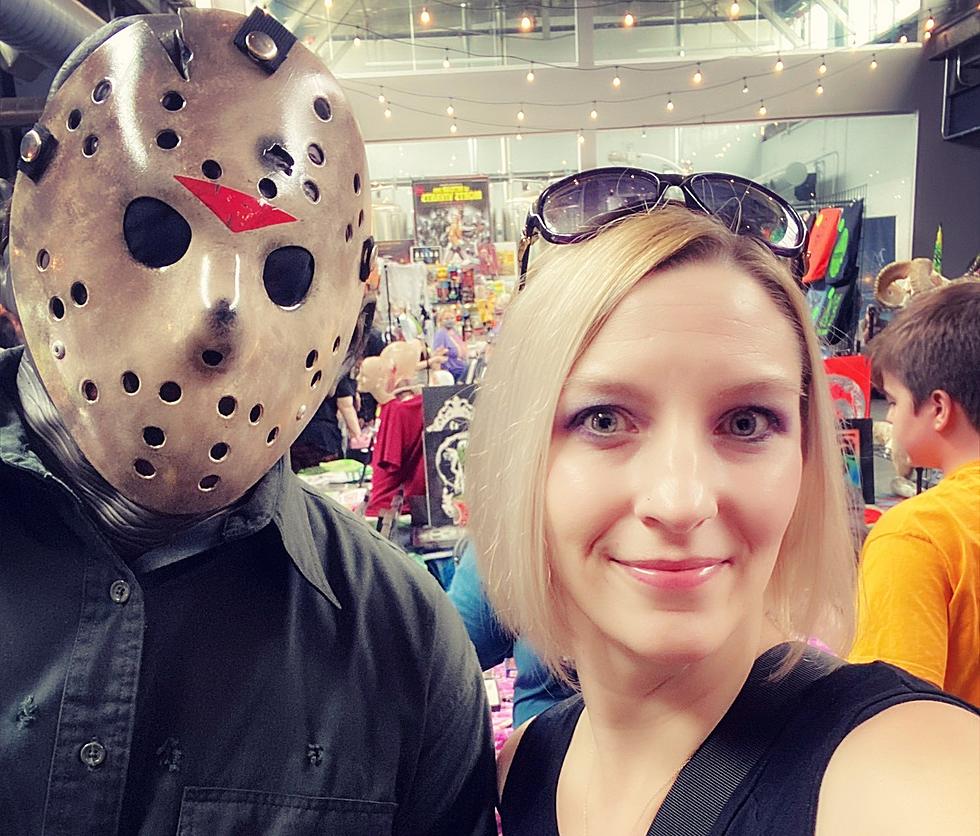 I-Host Cari Is Here To Scare The Yell Out Of You
I-Host
Question one - Who are you?
I'm Cari Cooney. I work at Terror at Skellington Manor as a scare actor and social media marketer/graphic designer. I also own my own business - I'm a professional face painter and balloon twister. I'm also a mother to two very feisty daughters.
Question two - Why do you love hard rock?
Rock/Metal is what speaks to me the loudest. The right playlist has the ability to motivate me, provide stress relief, or drown out my kids arguing over who the dog loves more.
Question three - Who is your favorite band/artist?
Devin Townsend. His unique, versatile sound is absolutely mesmerizing.
Question four - What is the best concert you've ever seen?
A tough question for sure! I'm going to say Rob Zombie. I've seen him a handful of times; he's definitely achieved expert-level concert execution. The atmosphere during a Zombie show is exhilarating!
Here is my playlist!
Rob Zombie- Superbeast
Sevendust- Angel's Son
Devin Townsend- Kingdom
Faith No More- Epic
Breaking Benjamin- I Will Not Bow
Slipknot- Vermillion
Audioslave- Cochise
Pantera- Cemetery Gates
Ghost- Rats
Powerman 5000- When Worlds Collide
Stone Sour- Song #3
Fuel- Hemorrhage
Sick Puppies- Riptide
Quad City Haunted Houses
Spooky season is here Quad Cities! Haunted houses are open and we know you want to get your scare on. We have the full list of Quad City haunted houses you need to visit before Halloween.
Quad City Pumpkin Patches
It's pumpkin pickin' time in the Quad Cities. Pumpkins make great fall decorations and they are obviously fun to carve. If buying a pumpkin at a store doesn't cut it and you want the full experience of a pumpkin patch, we have the full list of pumpkin patches throughout the Quad Cities. If we are missing any local pumpkin patches,
email us here.