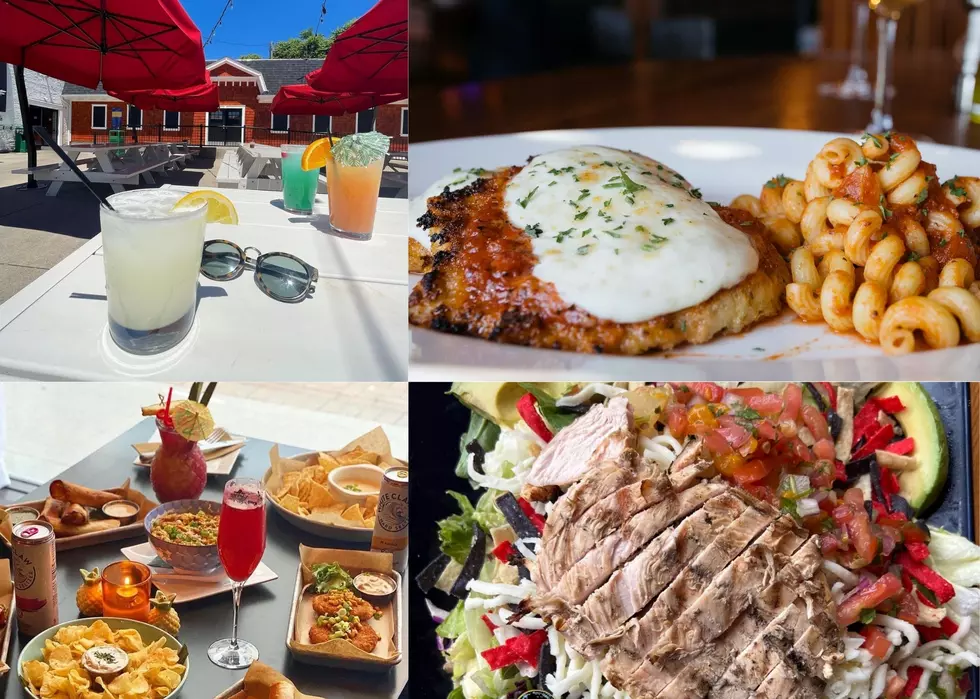 Here's Where To Eat When You're Going To Downtown QC Shows This Summer
Armored Gardens Facebook/Johnny's Italian Steakhouse Facebook/Cavort QC Facebook/The River House Facebook
With so many shows coming to the Quad Cities this summer, the conversation of "Well where do you want to go eat?" can get annoying and nowhere fast.
Because I, for one, don't want to enter that conversation, I rounded up a few restaurants that work for a preshow meal in Downtown Davenport and Downtown Moline to save you and your friends/significant other the breath of having that talk.
A bunch of great shows ranging from Broadway to comedy to rock are headed to the Adler Theatre and Moline's TaxSlayer Center in the coming months. Luckily for us, there are some yummy and diverse restaurants you can get some show fuel at. The watering holes are pretty walkable from both of the venues, which is an added bonus since gas prices still make me physically ill.

Whether you want Italian, or Vietnamese food, fancy or relaxed, heavy or light fare, or maybe to pregame a show with a few beers, you have plenty of options of where to eat on a date or a friend's night. Of course, these are just a few of the many places you could go but I tried to find you some that aren't terribly far away from the venues. (A lot of them are breweries, to the surprise of literally no one.)
Scroll down to see some suggestions of places you could revisit or check out for the first time! Cheers! We'll see you at the show!
Here's Where To Eat When You're Going To Downtown QC Shows This Summer
There's all kinds of shows happening in the QC, from The Adler to TaxSlayer Center. Here are a few places nearby where you can get some grub.
Free Things To Do With the Fams in the QC This Summer
Summer is here, gas is expensive, and we all want to do stuff but stuff can cost money! Here are a few fun things you can bring the kids along for that will cost you nothing.
20 Things To Do On The 4th Of July In The Quad Cities Area
July 4th weekend is always packed with activities every family can take part in. But if don't have anything specifically planned and you're looking for some fun things you and the family can do for the 4th of July, you're in luck! We've rounded up some awesome Quad Cities Events to help you celebrate America's birthday.