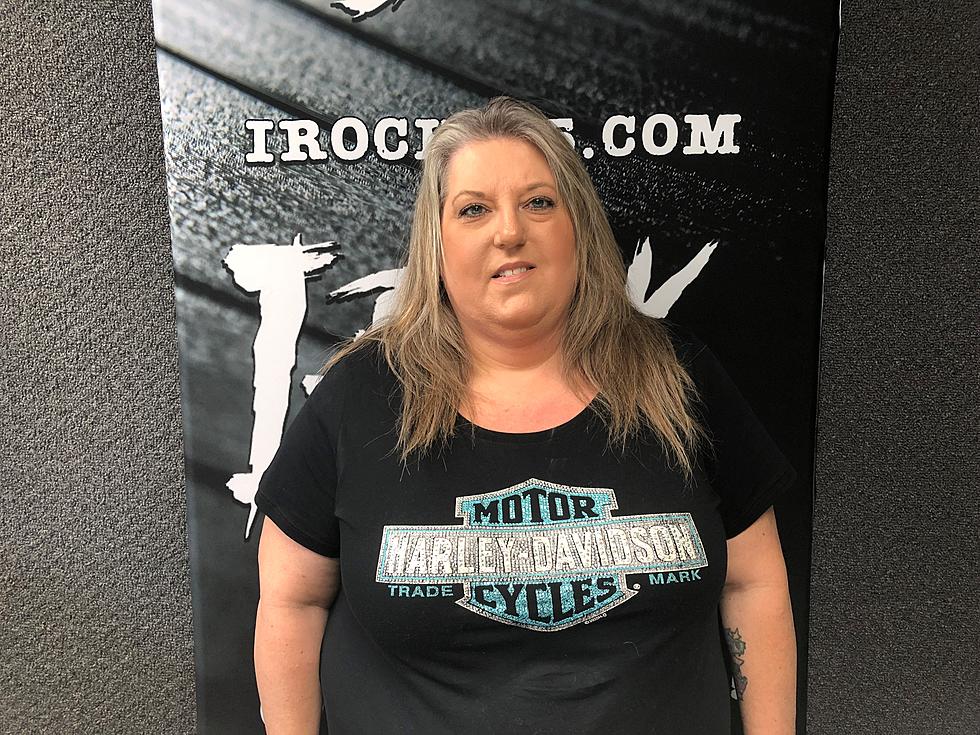 Get On The Bike And Ride With This Week's I-Host
I-Host
Question one - Who are you?
My name is Sherry Carroll... AKA Harleygirl23 or Harleygirl2321.  I'm the General Merchandise Manager of Clinton Harley Davidson in Clinton, IA.  I eat & breathe Harley Davidson!  I grew up in Davenport and graduated from West High School in 1991.  Yes I grew up with the Hair metal bands and met quite a few.
Question two - Why do you love hard rock?
I love hard rock because it clicked with me at a very young age when I heard AC/DC and Ozzy on vinyl. The deep throaty sound mixed with the guitar takes you to a whole nother place.   It just becomes part of my you... It pumps you up when you are feeling down or gives you memories of what was.  Hard rock was there when I went through the biggest tragedies of my life when no one else was.
Question three - Who is your favorite band/artist?
Motley Crue, Five Finger Death Punch, anything Corey Taylor is involved in, The Pretty Reckless... my list is long.
Question four - What is the best concert you've ever seen?
There are a lot lol...My mom dragged me to concerts since I was a little girl. I never missed a Bon Jovi concert because of her.  Took my little brother to see Kiss live when he turned 16 so he could experience what I did going to a hard rock show.  Took my Goddaughter to her first hard rock concert to see Alice Cooper when she was 6...She loved it!  Motley Crue back in the 90's at The Five Season Center it was epic.   My most recent was Corey Taylor over at the Rust Belt with my Goddaughter ...I taught her well.
My list of songs:
The Pretty Reckless- Death By Rock & Roll (she was little Cindy Loo Hoo in the Grinch)
Ozzy Osbourne- Under The Graveyard
The Hu- Wolf Totem (featuring Jacoby)
Five Finger Death Punch- Jekyll & Hyde
Any Given Sin- Dynamite
L.A. Ratts- I've Been Everywhere
Rob Zombie- Never Gonna Stop
Halestorm- Amen
Shine Down- Sound Of Madness
Theory of a Deadman- RX Medicate (met Tyler Conley in Sturgis 2014)
Slipknot- Psychosocial
Disturbed- Down With The Sickness
In this Moment- Black Wedding (featuring Rob Halford)
The Best Iowa Concert Venues
Now that we are going to shows again, we wanted to share the best concert venues in Iowa with you. Which venues need to be added to the list? Send the name and some photos of your time there to ryan.mccredden@townsquaremedia.com