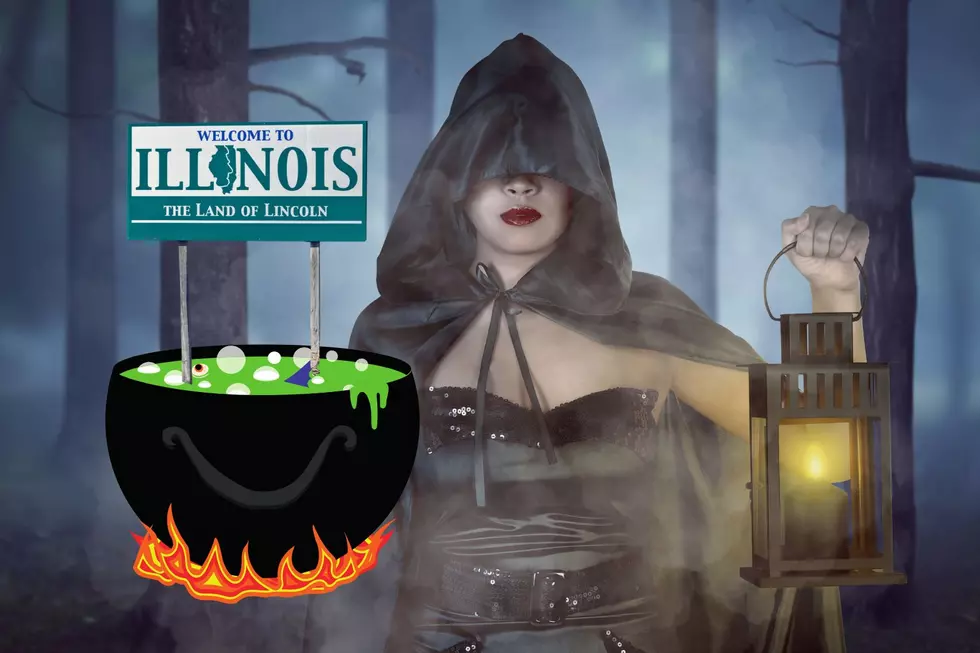 Five Of The Best Cities In The Country For Witches Are In Illinois
Canva
Witches are real whether you think they are or not. Do they fly on brooms? Maybe. Do they eat children? Probably not. But witches are real and they are in America. But some places in America are better for witches to stir up potions and take up residency. Finds out Salem, MA isn't the only place where witches live. You'll actually find a lot of them in the state of Illinois.

With Halloween right around the corner, lawnlove.com decided to do some research to figure out the best and worst places to live if you are a witch.
In order to do so, lawnlove.com compared the 200 biggest U.S. cities based on access to covens, tarot readers, and astrology classes. They also looked for cities brimming with natural healers, herbalists, and metaphysical supply stores, among 18 total metrics.
Let's start with the worst places to live for a witch
These should be pretty obvious.  Retirement communities full of old people don't have many witches walking around looking for children (sorry, Sanderson sisters).
That is why the 10 worst cities are all in places where grandma and grandpa are sitting and enjoying a boring life. You would think old people would mean more healing shops, but not so much.
Pasadena, TX was named the worst place for witches. Others include cities like Warren, MI, North Las Vegas, Olathe, KS, and Miramar, FL. Not too many covens in those towns.
Before getting to Illinois, what about Iowa witches?
If you're an Iowa witch and you love living here, the best place for you is Des Moines.  It's the only city in Iowa on the list coming and ranks as the 74th best city for witches.
Also, if you're a witch in Iowa, please take the curse off the Iowa Hawkeyes football team. Much appreciated...
Wisconsin has two cities good for witches. Milwaukee ranked a little about Des Moines at 62. Madison landed at 103 on this list from lawnlove.com.

Illinois is a popular state for witches.
If you live in Illinois, chances are you know a witch or there is a witch STANDING RIGHT NEXT TO YOU!!!
Just kidding...
Coming in as the fourth-best city in America for witches, no surprise here, Chicago.

But there are four other cities in Illinois deemed a great place for witches to live. Coming in at number 79 is Rockford, Illinois.  Joliet, Illinois landed at the #110 spot.
Naperville, Illinois comes in as the 151st best place for witches to live.  Finishing of the list for the Land of witches, I mean, Lincoln, is Aurora as the 184th best place in America to live if you are a witch.
You can take a look at the full ranking below and then see more reasons why your city is more likely to have witches than others at lawnlove.com.
Quad City Haunted Houses
Spooky season is here Quad Cities! Haunted houses are open and we know you want to get your scare on. We have the full list of Quad City haunted houses you need to visit before Halloween.
10 Best Places To Get Coffee In The Quad Cities
This list is 10 of the best places that you can only find in the Quad Cities. This list is in no particular order, but here are 10 of the best places to get coffee right here in the Quad Cities.