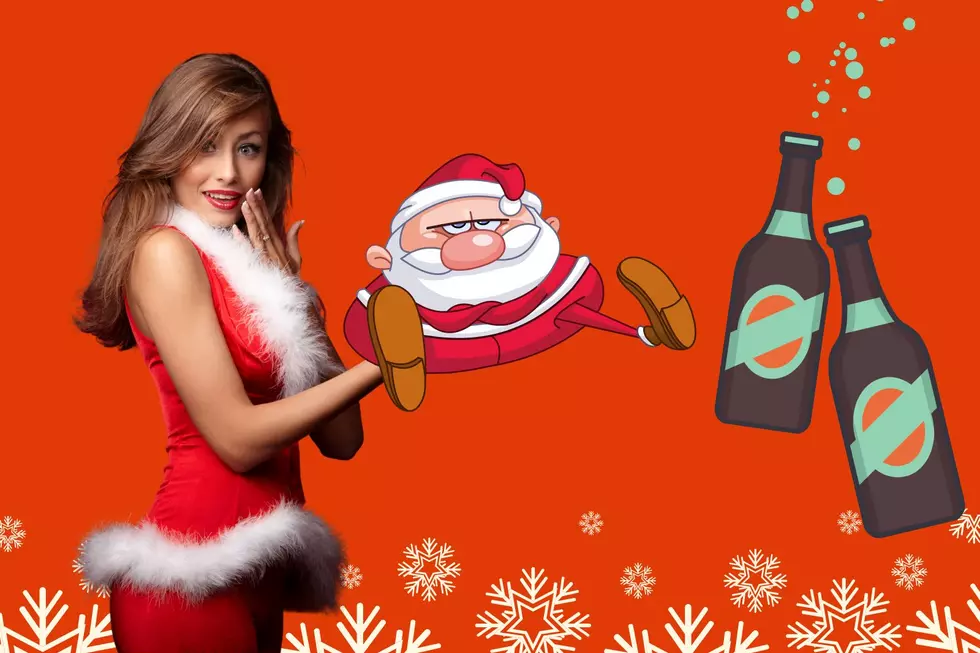 Everyone Gets a Gift From Santa's Sack at The Pub in Milan
Canva
Santa has been hanging with I-Rock 93.5 too much.  He doesn't care if you've been naughty or nice.  Actually, he kind of prefers naughty.
On December 3rd at The Pub in Milan, he's got a big ol' sack of gifts for you.  And as you can see below, he's not bringing misfit toys for us misfits.
The Pub in Milan
This isn't the first time we've been to The Pub in Milan.  For good reason.  It's awesome there.  The last time we went out to the Pub we gave away free beer in I-Rock 93.5 pint glasses. Now, we've got another big package for The Pub.
The Pub is located at 426 1st Avenue West in Milan.  Parking in the front and rear.  Heated patio.  Cold drinks.  Awesome food.  Good times.
Everyone that comes out to the party wins something.
If by some Christmas miracle 10,000 people show up at The Pub, Santa will hop in his sleigh, head over to the Dollar Store, and make sure every single person there gets something.
But, as you can see below, Santa has a big sack and will be bringing plenty for everyone.
So what can I win while enjoying drinks and food at The Pub?
So what package do you want from Santa?  It will be your choice when your name is called.  The first winner takes their pick.  The second winner picks next.  Third...then fourth...then, you get it.
So here we go.
Skillet and Theory of a Deadman tickets
Sevendust and Nonpoint tickets
The I-Rock 93.5 Not So Silent Night tickets
WWE Tickets
World's Toughest Rodeo tickets
Tickets for Hockey night with I-Rock 93.5 and the Quad City Storm
Exclusive I-Rock 93.5 merch
Gift cards to numerous local businesses.
What do you need to do to win?
Show up at The Pub in Milan Saturday, December 3rd from 6:00 p.m. - 8:00 p.m. and hang out. Enjoy some tunes, some food, and some drinks.  Chat with your fellow rockers.  And then, when you are there, sign up on the I-Rock 93.5 app.
Santa will read names from his list and as long as you are still in The Pub at 8:00 p.m. when he reads your name, you'll get a gift.
Let's get blitzened and rock The Pub in Milan on Dec 3, from 6-8pm with I-Rock 93.5!
*Must be present to win
*One entry per person
*First winner gets the first choice on the prize.  Second gets next choice.  Etc.
*Sizes of I-Rock merch limited
*Not responsible for technical issues of you not signing up right 
*If you can't go to any of the events we have tickets for then don't take them.  A lot of other people want them and they shouldn't go to waste.
*Don't be a dick.
57 Reasons Why Growing up in the Quad Cities Was the Best
Here are just a few of the reasons that made growing up in the Quad Cities awesome.
Inappropriate And Funny Bumper Stickers in the Quad Cities
Yes, these car stickers have actually been spotted in the Quad Cities.