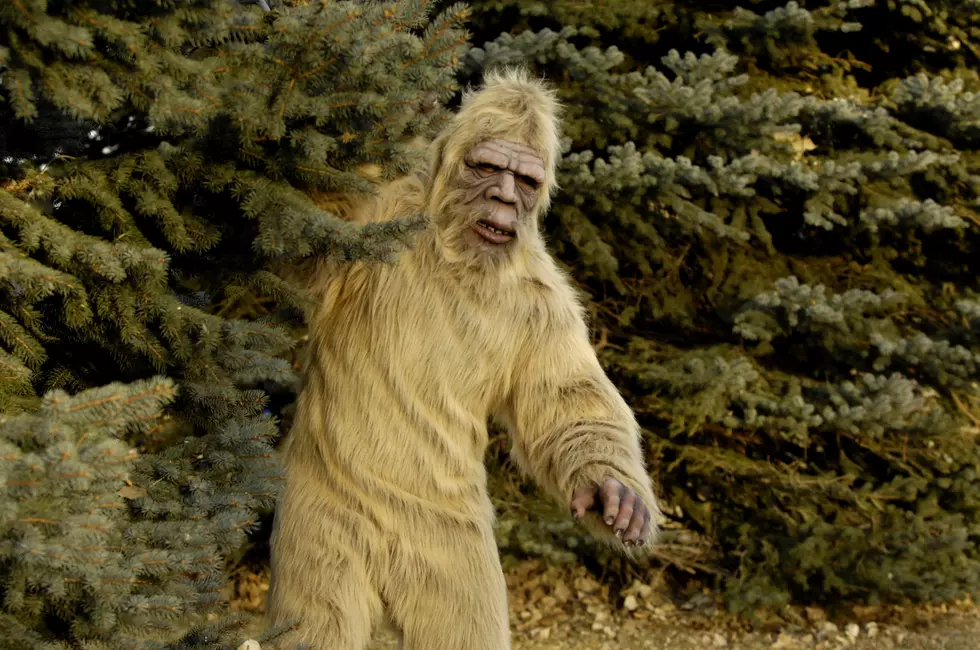 Did You Know? Illinois Is Has The 5th Most Bigfoot Sightings Over The Last 50 Years.
Chris Rogers
When you think of Bigfoot (or Sasquatch), you think of the Pacific Northwest or maybe even the Himalayas. Do not sleep on downstate Illinois. I'm not saying Bigfoot is roaming around Peoria but there are plenty of downstaters that think they've seen the legendary creature over the last half a century.
Illinois is 5th in the country when it comes to reported bigfoot sightings over the last half a century. You'll have to take this all with a couple grains of salt because A) We're talking about Bigfoot here and B) since there's not official "government" data on Bigfoot, I'm using data from BFRO.net or the BigFoot Research Organization. 
They seem to be very reasonable people and their data is well documented but just keep that in mind.
According to the BFRO, Illinois has registered 302 Bigfoot sightings over the last 50 years. That trails only Washington (704), California (457), Florida (335), and Ohio (318) in the country. Illinois outnumbers all bordering states; Wisconsin (104), Iowa (76), Missouri (165), Kentucky (115), and Indiana (82).
What makes Illinois such a rich area for Bigfoot sightings? That's a good question that no one seems to have an answer for. I understand the area along the Mississippi River on the western front of the state offers some rugged land that could possibly hide a Bigfoot, but why do sightings dry up once you cross the river?
We have the same cornfields and basic geography as Missouri, but only a third of sightings in the Show-Me-State.
The most recent sighting in Illinois was during November of 2021:
SATURDAY NIGHT 10:30: Motorist sighting of a sasquatch crossing Route 78 near Sangamon River.
This one like the majority of Bigfoot sightings in Illinois happen downstate. I've traveled south of I-80 plenty of times and have never seen anything close to a Bigfoot.
How about you? Anything close to resembling the legendary Yeti?
PICTURES: See Inside 'Yellowstone' Actor Barret Swatek's $100 Million Malibu Estate
Yellowstone actor Barret Swatek is selling her spectacular oceanfront estate in Malibu, and pictures show a bedazzling property that's one of the most upper-crust properties even in that illustrious zip code.
Swatek and her husband, former hedge fund manager Adam Weiss, are asking for just under $100 million for their 4-bedroom, 5.5-bathoom, 7,450-square-foot contemporary villa that sits directly beachside on the white sands of El Sol Beach, one of the most exclusive spots even according to Malibu standards.
Can You Guess The Abandoned Rockford Business?
Can You Guess The Abandoned Rockford Business?