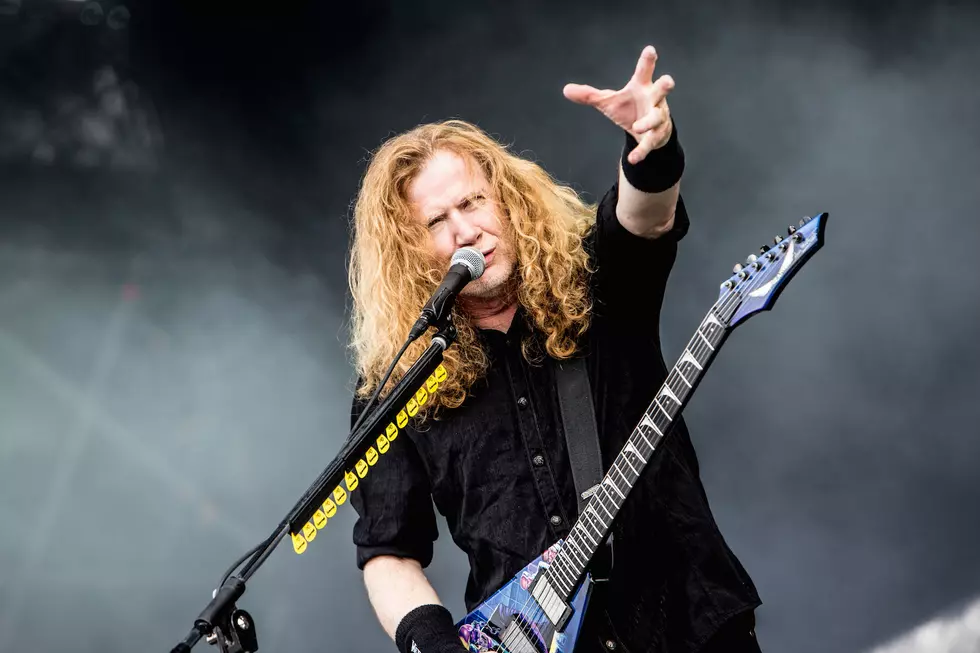 Dave Mustaine Reveals His Favorite Megadeth Album
NurPhoto via Getty Images
What is Dave Mustaine's personal favorite Megadeth album? Well, it's actually a tie between an immortal classic and a modern juggernaut.
In Loudwire's interview with Mustaine, he began by recalling the differences between writing Megadeth's debut album, Killing Is My Business… and Business Is Good! and its follow-up, Peace Sells… but Who's Buying?
"The very first record we did, I had my whole life to write Killing Is My Business," Dave says. "On my second record, I didn't have that luxury of time anymore. It was whatever you've got and whatever we can learn, and how much time there is between now and when it's time to record the next record. That's the scariest thing for me — the time you have to make that record."
Taking this record [The Sick, the Dying… and the Dead!] off of the list, I'd have to say my favorite Megadeth record up to this one is probably Rust in Peace or Dystopia."
Of course, it was Dystopia that gave Megadeth their very first Grammy after being nominated more than 10 times over a period of decades. As for The Sick, the Dying… and the Dead!, Mustaine revealed exclusively to Loudwire that the album's release date, which has changed numerous times during the pandemic, will hopefully be July 8.
Watch the clip directly below and view the full interview here.
Catch Megadeth on the Metal Tour of the Year alongside Lamb of God, Trivium and In Flames at these dates.
Dave Mustaine Reveals His Favorite Megadeth Album
Metal Grammys Year by Year: Who Really Should Have Won