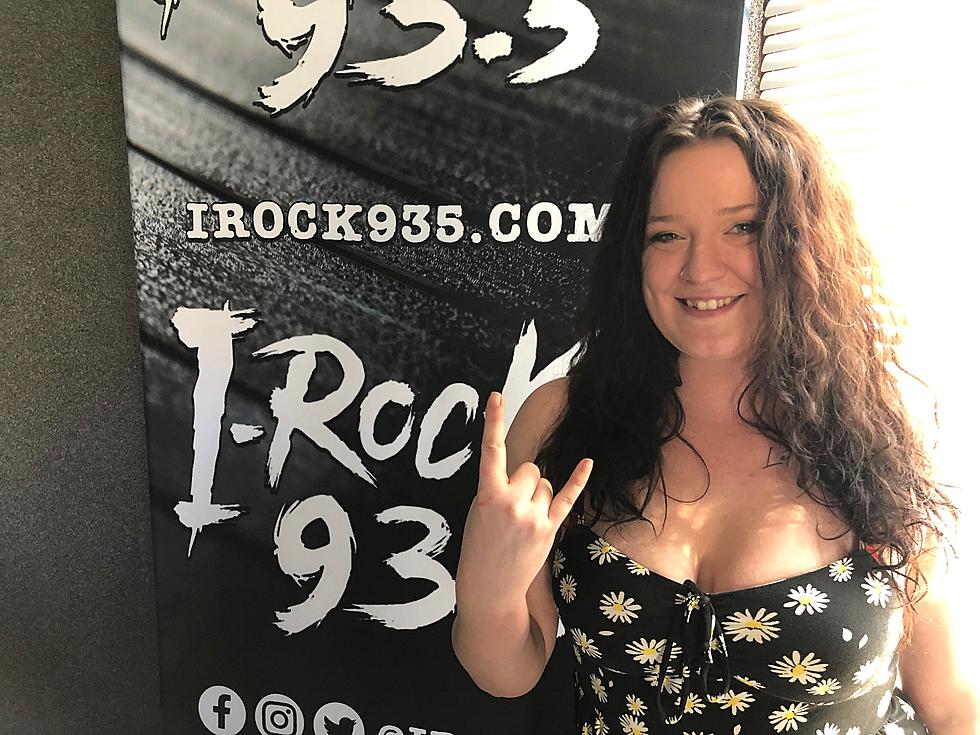 Chantal Is Going To Take You By The Ear And Get The Weekend Started
I-Host
Every Friday at 6:00 pm you get the chance to host your own hour on I-Rock 93.5.  You choose the playlist.  Then you come to the Rock & Roll Mansion and talk about the songs.  All you need to do is sign up here and then watch your email.
Meet this week's I-Host Chantal Hyde
I love hard rock because so much of the music is relatable no matter what's going on or what mood you're in.
My favorite band is hands down Sevendust.  And the best show I've ever seen was also Sevendust.

Check out Chantal's playlist and listen to her and all these at 6:00 p.m. tonight.
Black - Sevendust
I Will Be Heard - Hatebreed
The Devils Slave - 3 Years Hollow
State of my Head - Shinedown
Sexy Drug - Falling in Reverse
Bang Your Head (Metal Health) - Quiet Riot
Before I Forget - Slipknot
Loco - Coal Chamber
Bother - Stone Sour
Dancing Through Sunday - AFI
Nympehtamine - Cradle of Filth
Thoughts Without Words - Shadows Fall
Nerven - Soilwork
Inappropriate And Funny Bumper Stickers in the Quad Cities
Yes, these car stickers have actually been spotted in the Quad Cities.
10 Ways To Beat Pollen Allergies
Those who struggle with pollen allergies know the struggle can be real. Runny noses, watery eyes, and pure misery are just some of the things that come with pollen allergies. Whether it's fall or spring in the Quad Cities, these 10 remedies can help combat those allergies and make you feel a lot better.