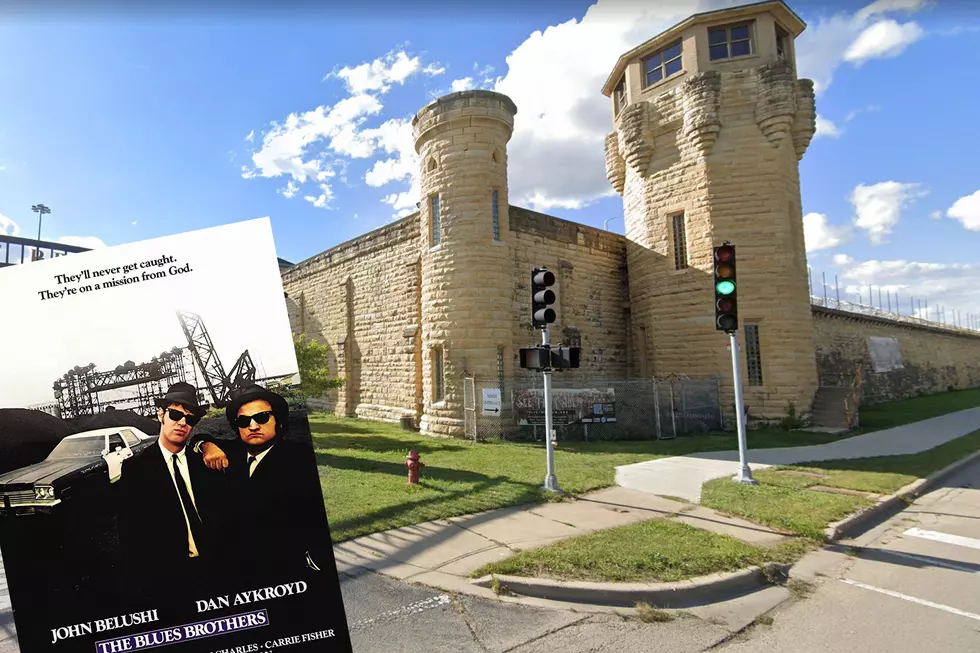 Best Time You'll Ever Have in Prison- Joliet Brings Blues Brothers Back
google maps
One of my favorite movies ever is Blues Brothers.
It's everything you want in a movie.  It's got hilarious lines still quoted to this day, an absolutely killer soundtrack, and has the best car chase scene ever committed to film.
It's a nice touch that they claim to be from Rock Island, Illinois.
The Inaugural Blues Brothers Con is happening August 19th-20th at the Old Joliet Prison.
The sixteen-acre community-restored prison will transform into a tapestry of sights and sounds to celebrate and honor the iconic "Blues Brothers" film that debuted in theaters more than 40 years ago.

 

 

Actors and singers, Dan Aykroyd and James Belushi will reprise their iconic roles of Elwood Blues and Brother Zee for a 90-minute special performance on Friday night, Aug. 19 when the famous Old Joliet Prison will welcome back the Blues Brothers.
If you love the blues, especially the Chicago Blues...this is the festival to check out.
Live music from the likes of:
The Blues Con experience will also feature Bob's Country Bunker, catch a Bluesmobile Car Show before browsing the Maxwell Street Market while sipping on classic 'Orange Whips.'  A free public screening of "Blues Brothers" will conclude the festival Saturday night.
Tickets prices range from $60 for General Admission ($20 for students), or VIP All Access passes for $500.  For the biggest fans, the Crystal Head Platinum VIP pass goes for $5,000 which includes a photo op with the Blues Brothers themselves!
Event Location: Old Joliet Prison, 1125 N. Collins Street, Joliet, IL 60432
Best Quad Cities Area Dive Bars
Here are some of the best 'Hole in the Wall" taverns in the Quad Cities
The QCA Classy Elvis Cocktail Bar You Didn't Know About
Meet Blue Suede Cocktails & Coffee in Port Byron!