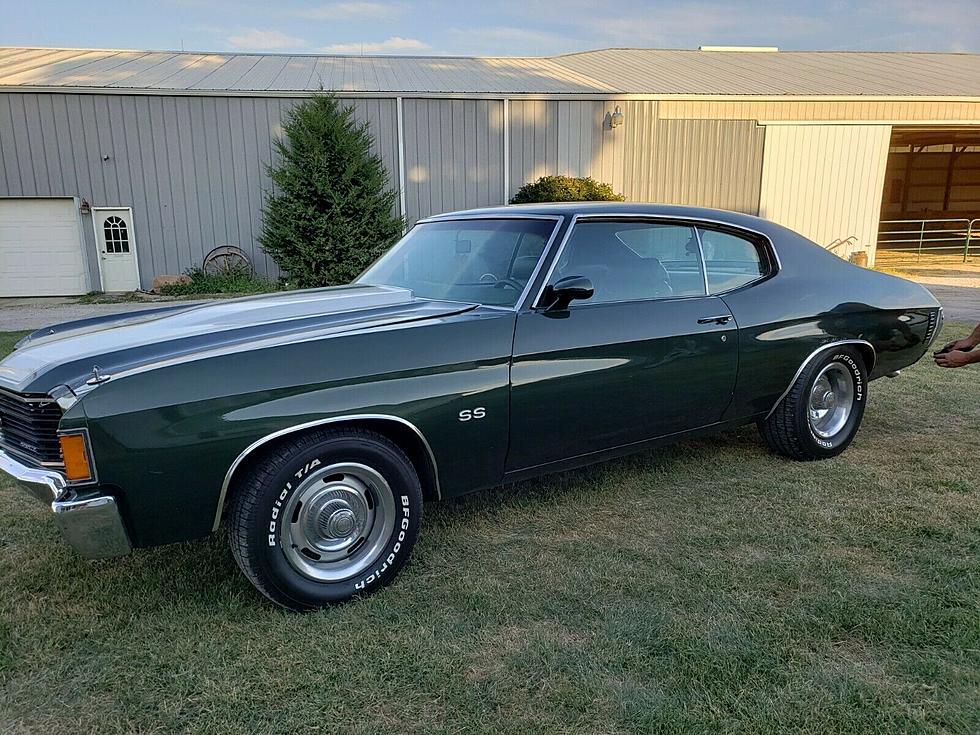 Beautiful Classic Car Up For Auction, Proceeds Benefit Quad City Animal Welfare Center
eBay
A very, VERY generous donation to the Quad City Animal Welfare Center is going to be able to raise a lot of money for some animals in need.
The Quad City Animal Welfare Center in Milan was founded in 1977 to be a no-kill shelter for homeless animals, offer a spay and neuter program, and provide humane education.
Through the Cars For Critters program, someone was generous enough to donate a 1972 Chevrolet Malibu Chevelle 350.
According to the eBay listing:
The car is a nice driver and solid car. It has a 350 engine with a 4-speed manual transmission with power brakes and steering. It does not have A/C. Dark green with green interior/bucket front seats. Interior is in good conditionfor age of car. Does have some wear and tear, as well as fading, shown in picutres. Blower motor does not work, engine has oil leak and turn signals do not work. Transmission shifts a bit loose. Actual mileage unknown.
So, while it is a car that needs a little bit of elbow grease, it's still a canvas for a beautiful project.
Right now, the bidding has 8 days left, and it's sitting on the low side of $10,000.

LOOK: Here is the richest town in each state
Just saying the names of these towns immediately conjures up images of grand mansions, luxury cars, and ritzy restaurants. Read on to see which town in your home state took the title of the richest location and which place had the highest median income in the country. Who knows—your hometown might even be on this list.