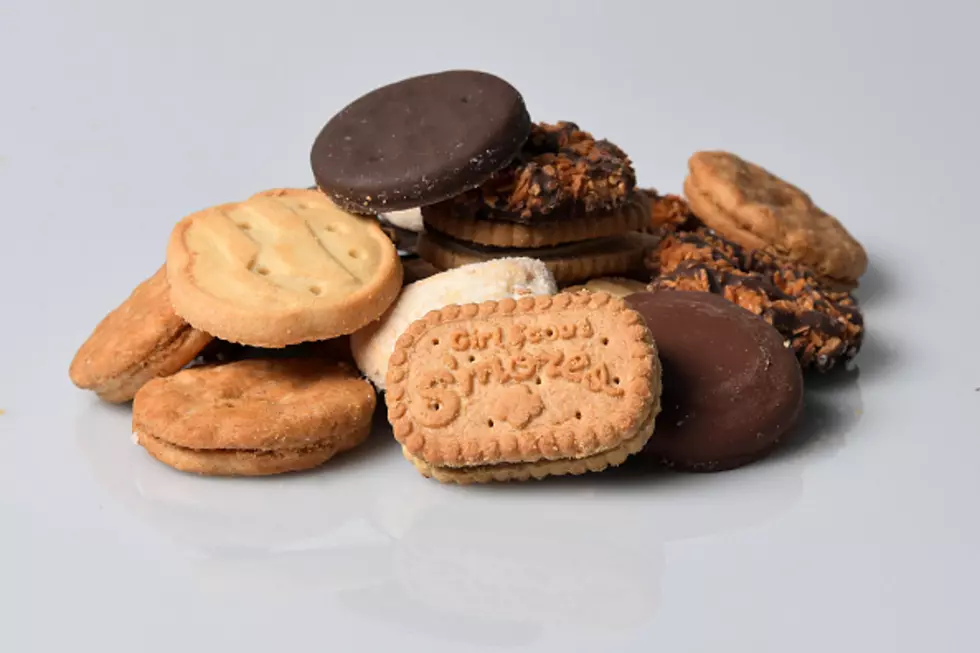 A Glorious Day in QC: Girl Scout Cookie Weekend is Almost Upon Us
The Washington Post/Getty Images
Valentine's Day pales in comparison to the weekend of Feb. 18-20, thanks to the Girl Scouts in eastern Iowa and western Illinois.
The Girl Scouts will be celebrating National Girl Scout Cookie weekend on those dates with cookie booths set up in different areas. For reference before you get out, here's the link to find where the Girl Scouts will be set up near you, just enter in your zip code. You can also order online.
If you don't feel like getting out, the Girl Scouts are teaming up with Doordash from Feb. 18-March 27. You can order those on girlscoutstoday.org. According to a press release from the Girl Scouts, Doordash is waiving the fees that are normally charged to restaurants and suppliers so the money goes directly to the Girl Scout troop fulfilling the order.
There are plenty of options to get your fix-online, Doordash, cookie booths, or reach out to a Girl Scout if you know one. I do love my Samoas and Tagalongs. And the cookie sales support young female entrepreneurs. Can't go wrong there.

The Girl Scouts in eastern Iowa and western Illinois also donate cookies to military members through their Care to Share program.
Traditional Girl Scout cookies are $5/box and the gluten-free Toffeetastic cookies are $6/box.
Quad Cities' Top 5 Favorite Places To Get Ice Cream
We asked where is your favorite place to get ice cream in the Quad Cities. Hundreds of you answered and we tallied up the answers. These are the top 5 favorite places the Quad Cities loves to get ice cream.
Keep Looking At The Quad Cities Biggest, Best and Craziest Bloody Marys
Bloody Marys have transformed from a simple glass of tomato juice, vodka, and some spices to an art form that can include everything from flavored salts to a full-on breakfast in the glass. Or in some cases, breakfast, lunch, and dinner. Check out what you told me were some of the best around the Quad Cities. Do you know of a location missing from our biggest and best list, send a picture and the location to ryan.mccredden@townsquaremedia.com