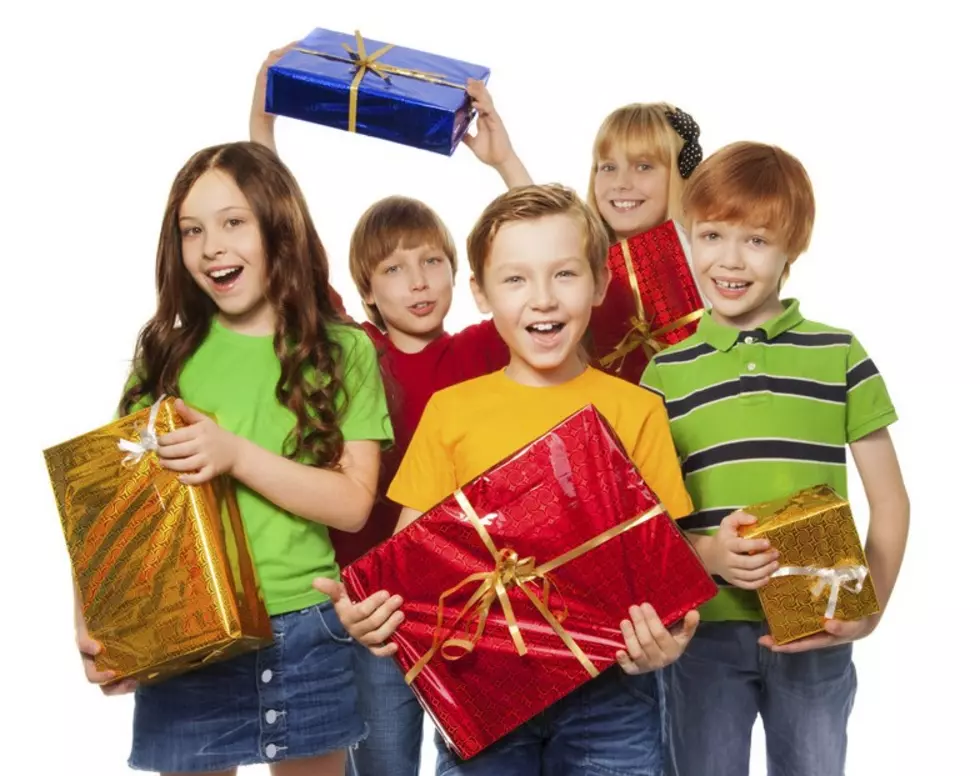 2022's Top 25 Gifts For Kids & Teens
Sergey Novikov
Every year my kids get a bit older and the typical response to unwanted gifts remains the same; "Hmmm, Thanks." It's more of a grunt really than an actual thank you.
 And if you'd like to NOT be on the receiving end of the, we'll call it the "Christmas Gift Grunt" this year, you will need to be doing your homework on the latest gadgets, gizmos, and whats-its. Never fear, I've taken the liberty to compile a list of the most wanted Christmas Gifts for 2022 in no particular order. Gifts range vastly in price. Make sure to do some smart shopping this year to find the best deals.
1) AirPods; Priced from $145-$239
This gift is perfect because A) it a name brand, high-quality item and B) now you don't have to listen to your kids music or games. Silence and sanity during crazy season!
2) Electric Hover Board; Priced from $80 - over $200
These have kind of come back after the initial "fad" wave from 3 years ago.
3) The Electric Scooter; Priced from $80-$600
Scoot around without the extra work. You will most likely get what you pay for here
4) Mini Fridge; Priced from $40-$200
My vote is on the new mini-portable fridges; for $40 bucks your kid can have their own beverage/snack bin and leave yours alone.
5) Shower Speaker: Priced from $15-$80
On the opposite end of the headphone spectrum is actual speakers. These ones are waterproof and fully portable; no need to be used only in the shower!
6) Mini Projectors; Priced from $50-$1500
Don't go crazy here on the price! I've seen cheap projectors work great, but they usually require some sort of better sound system to join them. But for making a bedroom wall into a movie screen they are a great addition to any kid (or adults) smart phone or tablet usage. No room for a TV in a room? These work wonders!
7) Classic Sneakers; Priced from $35-$200
New treads are always a must. Find out your kids' favorite brand and buy them a new pair of shoes. I know, as a teen, I was obsessed with brand new, bright white kicks!
8) 3D Pens; Priced from $30-$100+
Depending on what you;re looking to do, these 3D printing pens let you bring your art work to life. Sculpt, build, create. Your imagination is the limit.
9) Bucket Hats: Priced from $2-$60
90's style Bucket Hats are apparently back in a big way. Pick the right color and you're golden. This one is an easy stocking stuffer to grab on your way out of a store.
10) Magazine Subscriptions; Priced from $25-$50 per year
This seems odd, but even I remember one of my favorite gifts from the teen years was my Game Informer Magazine Subscription (Zoo Books when I was younger). Getting your own subscription each month is just a cool little thing, and I was always excited for the next issue to come! This could be even better as an electronic subscription.
11) Easel Art or Graphic Design Kits; Priced From $30-$100+
Kids are becoming more and more ingrained with tech, and now they can master even more artistic and design skills while doodling for fun. This is a great gift search for that artistically gifted child.
12) Legos: Priced from $2-$200+
There are skill levels for all ages now. Heck, even some adults find pleasure in the new Lego Icon and Creator Kits.
13) Hover Drones; Priced from$15-$50+
Not legit drones but rather handheld versions of them for in house play. This is essentially another form of the fidget spinner meets remote controlled vehicle.
14) Cellular Phones/ Tablets; Priced from $50-$1500+ (Monthly cost for Data/Service)
The dreaded teenage phone conversation is a must now a days and it seems to be necessary earlier than it ever has been before. Decide what your price point is and stick to it. Decide on plan specifics that work for your child's respective age and maturity as well.
15) Video Game Consoles; Priced from $50-$700
Whether it's a brand-new Nintendo, Xbox, or PlayStation or one of the retro-remake consoles; this gift is still a holiday top lister. The Nintendo Switch Lite looks to be a holiday favorite, get yours early!
16) Video Games: Priced from $10-$100+
Console already covered? Get the top games of the year with loads of games on Black Friday and holiday shopping deals. Check this list out for the top games of this year!
17) Manga/Comics: Priced from $5-$100
Boys and girls of all ages need to read! Make it fun for them this year with their favorite Shonen, manga, comic, graphic novel, or book! Loads of top characters and stories this year; Attack on Titan, My Hero Academia, Chainsaw Man, Marvel, DC, Harry Potter, Lord of the Rings, and more all have new entries and updates.
18) Fancy Slippers; Priced from $25-$100+
Depending on the brand, these comfy slip-ons are perfect for the teenage daughter or even your significant other.
19) LED Lamps and Lighting effects: Priced from $10-$100+
Take your kids bedroom up a notch with these cool little light gadgets. Some even change and spin to audio effects like music, games, and movies.
20) Musical Instruments; $30-$800+
If you have a kid interested in music; this might be the year to grab him that guitar, keyboard, or drum set. Look for holiday deals on shipping and local pick-up to save extra cash. Apparently, my kid wants an ocarina this year.
21) Virtual Reality Headsets: $300-$500
Leaps and bounds have been made across gaming and now you can be fully immersed. You can even use these cool gadgets to search the web, watch films, and loads more.
22) Collectible Subscriptions; Priced Varies Greatly On Product
Fans of different pop culture icons can get monthly boxes from their favorite brands. For example; Funko Pop's are still a big collectable item this holiday season.
23) Candies/Snacks; Price Varies on Products $5-$100
This is one of those gifts you could create on your own. Pick out your kids favorite treats and toss them together. You could also go "all out" and order something like this...
It's Christmas after all. Throw out the old; they stink anyways.
25) Apple Air Tags; Priced from $30 to $100+
Maybe these are more of a parent protecting their gift investment sort of item, but you can make sure that new phone, wallet, keys, instrument, gaming device, or any other personal item you take on the go never gets lost. Wherever the tag goes you'll know!

Good luck this holiday season. Shop early, and online if possible, to save yourself the last minute and packed stores headaches!
Now, check out these Toys and Fads from Christmas' Past!
CHECK THEM OUT: 100 years of Christmas toys, gifts and fads