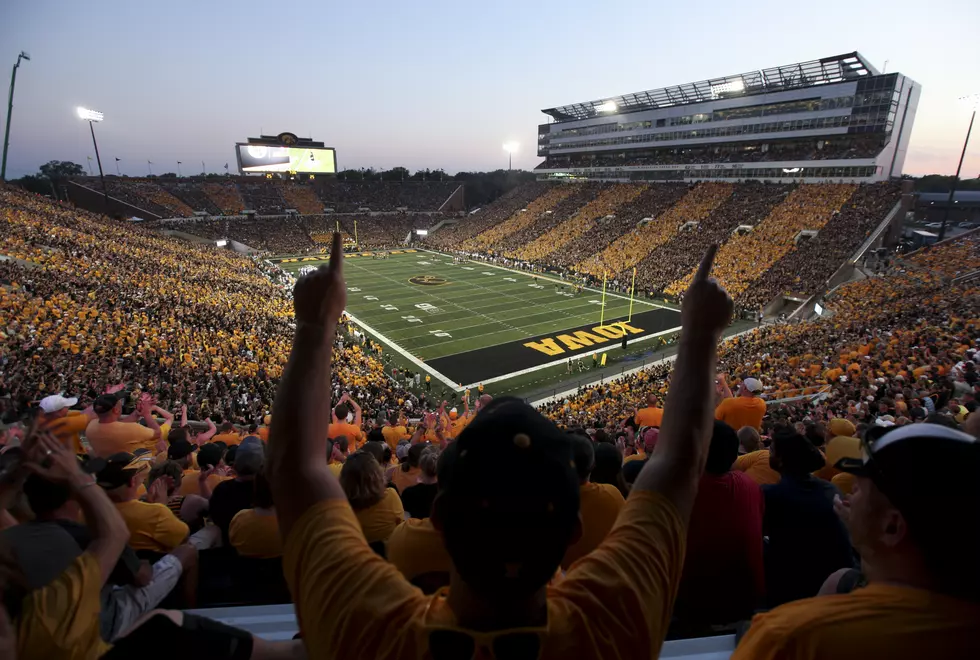 Your Fall 2022 Plans Can Now Be Set. Hawkeyes Release Football Schedule.
Getty Images
The Iowa Hawkeyes put together a great 2021 campaign...to start.  They rattled off 6 straight wins including wins over at the time #9 Iowa State and #4 Penn State.  Then, the wheels fell off with losses to Purdue and Wisconsin.  Iowa finished the year ranked #23 in the AP and Coaches poll.  But that was then.  Now, it's time to look ahead to a new year of Hawkeye football!
The team opens the 2022 season with three straight home contests against nonconference opponents.  The Hawkeyes open the season Sept. 3 in Kinnick Stadium, hosting South Dakota State. The annual Iowa Corn Cy-Hawk Series contest with Iowa State will then be week 2 on Sept. 10.
Then it's time for Big Ten play as they hit the road to take on Rutgers.  Iowa's initial home game within conference play takes place Oct. 1 as the Hawkeyes host defending conference champion Michigan. Additional Big Ten home games include Homecoming versus Northwestern on Oct. 29, Wisconsin on Nov. 12, and Senior Day versus Nebraska on Black Friday, Nov. 25.

The Hawkeyes play five conference road games. Along with Rutgers, Iowa travels to Illinois (Oct. 8), Ohio State (Oct. 22), Purdue (Nov. 5) and Minnesota (Nov. 19). Iowa's open date is Oct. 15.
are currently on sale
Sept. 3 South Dakota State
Sept. 10 Iowa State (Iowa Corn Cy-Hawk Series)
Sept. 17 Nevada (Family Weekend)
Sept. 24 at Rutgers
Oct. 1 Michigan
Oct. 8 at Illinois
Oct. 15 Open
Oct. 22 at Ohio State
Oct. 29 Northwestern (Homecoming)
Nov. 5 at Purdue
Nov. 12 Wisconsin
Nov. 19 at Minnesota
Nov. 25 Nebraska (Senior Day)
Dec. 3 Big Ten Championship
100 Interesting Facts About The Quad Cities You May Or May Not Know
The Quad Cities is filled with a very rich history. From inventions to crossing the Mississippi River, to American Presidents and Walt Disney, there are many facts about the Quad Cities that many people do not know. While there are many more stories and facts to share about the Quad Cities, you'll find in these 100 facts that all roads, somehow, lead back to the Quad Cities.