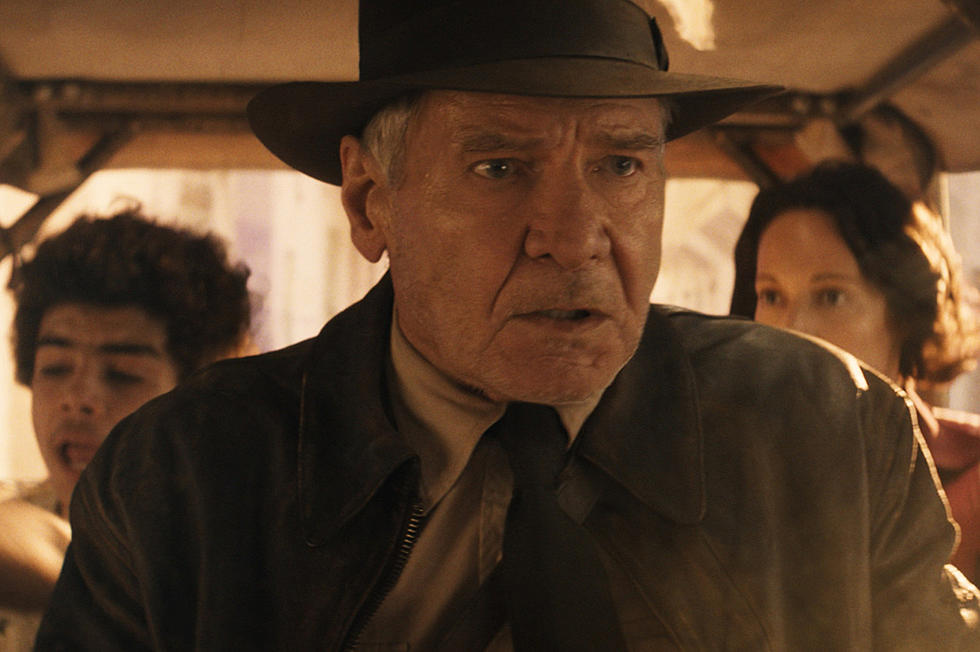 Wisconsin Theater Playing New Indiana Jones Before It's Released
Lucasfilm
Harrison Ford put his fedora on one more time for the newest installment of Indiana Jones and you can see it in Wisconsin BEFORE anyone else.
Da da dun da.... dun dun da.... da da DUN da.... dun dun da da DA! I hope you read that in the tune of Indiana Jones.
What a historic movie franchise, right?
My brother forced me to watch Indiana Jones and the Temple of Doom for most of the summer of 1995 and despite the forcing, I actually liked the movies. You probably like or love them, too.
Which is why the world is pretty excited for another Indiana Jones movie.
When Does the New Indiana Jones Movie Come Out?
Indiana Jones and the Dial of Destiny hits theaters on Friday, June 30, but you can see it early at one Wisconsin theater.
Beloit Classic Cinemas is hosting an Early Release Party on Thursday, June 29, allowing you to find out what happens to Indy before anyone else.
According to a press release, Beloit Classic Cinemas is partnering with Visit Beloit and the Roy Chapman Andrews Society to host this early event.
There are three showings on June 29, 3 p.m., 6:10 p.m. and 9:20 p.m.
How Much are Tickets to the Indiana Jones Early Release Party?
An adult ticket will cost you just $9 to see the early show, and $11.50 for the others. Which is a really great price to see any movie these days, let alone a movie that you can see before it's even released!
Why is Indiana Jones a Big Deal in Beloit?
Turns out, Indiana Jones may have been created in the likeness of Roy Chapman Andrews, who's from Beloit!
I had no idea!
You can learn more about Roy Chapman Andrews at the Early Release Party and kids can play adventure games and prizes.
The theater wants everyone to know that no costume masks, whips or weapons are allowed in the theater.
25 Famous People You Didn't Know Were From Wisconsin
Check out this list of celebrities from the dairy state.
CHECK IT OUT: The Best Movie Character Names of the 1980s