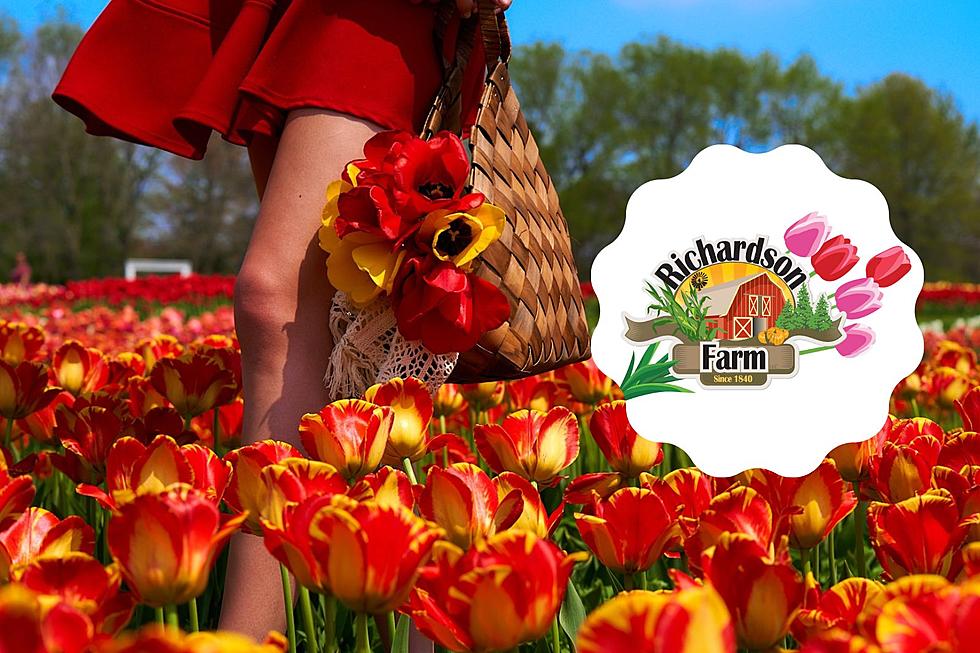 Walk Through and Enjoy Over 300,000 Blooming Tulips At One Illinois Farm This Weekend
Richardson "World's Largest" Corn Maze via Facebook, Canva
Richardson Farm in Spring Grove, Illinois is home to the 'World's Largest Corn Maze' each Fall, but its Tulip Festival each Spring is something you HAVE to see too.
One of the Best Farm Attractions in Illinois
Richardson Farm in Spring Grove, Illinois has been a family business for 6 generations and was started on 240 acres back in 1836. Today the farm spans over 544 acres of soybeans and corn, but its real claim to fame is the 28-acre corn maze and family-fun attractions they host every Fall.
Every year thousands of people visit Richardson farm, not only for a big dose of fall fun, but for Christmas trees, sunflower fields in the summer, and tulip festival in the spring.
Richardson Farm Tulip Festival
Tulips are my favorite thing about Spring, and Richardson Farm has one million of them to show off each year. Seriously, I am not exaggerating. This year alone Richardson Farm planted over 300,000 new tulips and when you combine that with the hundreds of thousands of tulip bulbs they already have in the ground, you can literally get lost in a massive field of beautiful tulips!
Richardson Farm's 2023 Tulip Festival kicks off today, Thursday, April 27, and typically lasts through mid-May. The Festival features;
Hundreds of thousands of tulips surrounding a private, 36-acre lake with walking trails to enjoy.
A pick-your-own tulip field with 100,000 tulips of all different colors.
Free yard games
Picture stations throughout the tulip fields
Food trucks, beer and wine, and picnic tables to enjoy your meal and beverages at.
Live music on Saturdays and Sundays
A shop where you can buy gifts, wine, snacks, and even fresh donuts!
Richardson Farm's Tulip Festival will be open Tuesday through Sunday from 11 a.m. to 6:30 p.m. for as long as the tulips are still in bloom (usually mid-May). The admission price on weekdays is $16 per person (ages 4 and up), and $19 per person (ages 13 and up, $16 for kids 4-12) on Saturdays and Sundays.
Make sure to keep a close eye on Richardson Farm's Facebook for more festival details and special events!
FYI, your dogs are welcome to come along for the fun too!
Here are more fun things to check out in Illinois sometime soon...
25 Illinois Restaurant Favorites Many People Might Not Know About
Here are some of the best food spots in Illinois you might have never heard of.
20 Outdoor Dining Options in Northern Illinois
20 great patios to enjoy lunch, dinner, and a cocktail.