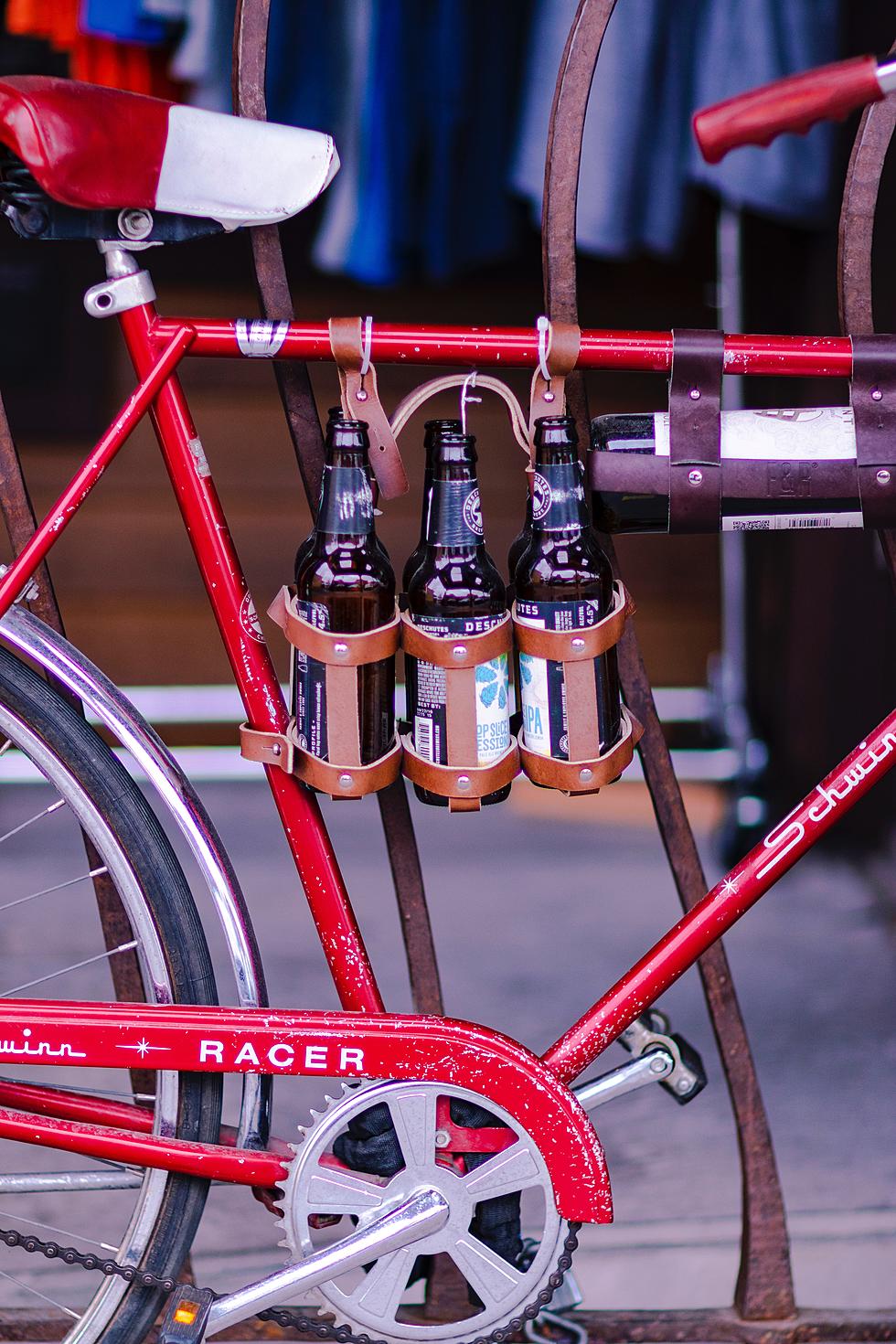 Tour de Brew QC Celebrates 8th Year of Raising Money for Cancer Research
Photo by Camila Quintero Franco on Unsplash
Saturday, April 30,2022, is the 8th year of Tour de Brew, a ​bike ride along the Mighty Mississippi River to help raise awareness and funds for Cancer research.
At 9:00 AM they'll start at Icons Martini Bar 124 18th Street, Rock Island for a their Bloody Mary Bar and Breakfast Burritos (which are included in your registration fee).  Then the crew heads out to enjoy a brew or two at some of the stops along the way including:
Wake Brewing
Bad Boyz Pizza
Pour Bros Taproom
Rebellion Brewhaus
The Edge
Stompbox Brewing
Adventurous Brewing
Midwest Ale Works
Galena Brewing/Moline Taphouse
Blue Cat Brewing Co
Rudy's Tacos
Get Registered today at QCtourDeBrew.com:
Based in the Quad Cities, the scenic bike ride boasts great views of the river and countryside as cyclist traverse the bike path between Illinois and Iowa. There are multiple stops that have music, drink specials and fun activities for our cyclists.  Tour de Brew QC is committed to supporting CANCER programs!

 

How does riding a bike fight cancer?
Tour de Brew QC is an annual event that raises money and awareness for programs that provide services for our neighbors. Our crew all has their own connection to cancer. This is what inspired the crew to create Tour de Brew QC. Tour de Brew QC's mission is to and continue to raising funds for cancer nonprofits that help Quad Cities residents navigate the journey from diagnosis, through treatment and to survivorship.
Join them for the pre-party on Friday, April 29 at Icons Martini bar in Rock Island. Then official riding will start at 10:00 AM on Saturday, April 30.
Museums Within Driving Distance of the Quad Cities
"There isn't a museum I won't go to. The stupider, the better."
Michaels' statement this morning sent us into a good hour of discussion about museums within driving distance of the Quad Cities. Our listening family has clued us in on little hole-in-the-wall museums we never even knew existed, and they're just a hop, skip and a jump away from us.
Here's our highlights.
Craft Breweries in the Quad Cities Area
We're very lucky to live in an area with such an amazing, thriving "craft beer scene". You'll be able to find everything you could want.
Not sure what you want? That's ok. The bartenders at these establishments are very well versed and can guide you through a wonderland of Ales and Lagers.
From "coffee infused" to "riff infused".
From "pale ales" to "peanut butter porters".
Fruity, Sour, Hoppy, Malty, Crisp, Crushable beers in all shapes and sizes.
Crowlers, Growlers, Cans & Kegs...the Quad Cities Craft Beer scene has it all.
And of course...a great beer isn't complete unless it's paired with some amazing food. Whether it's made in the breweries kitchen or in the food truck in the parking lot...brewers know that people love food with their beer.
Take a look at the 19 Quad Cities Area craft breweries!