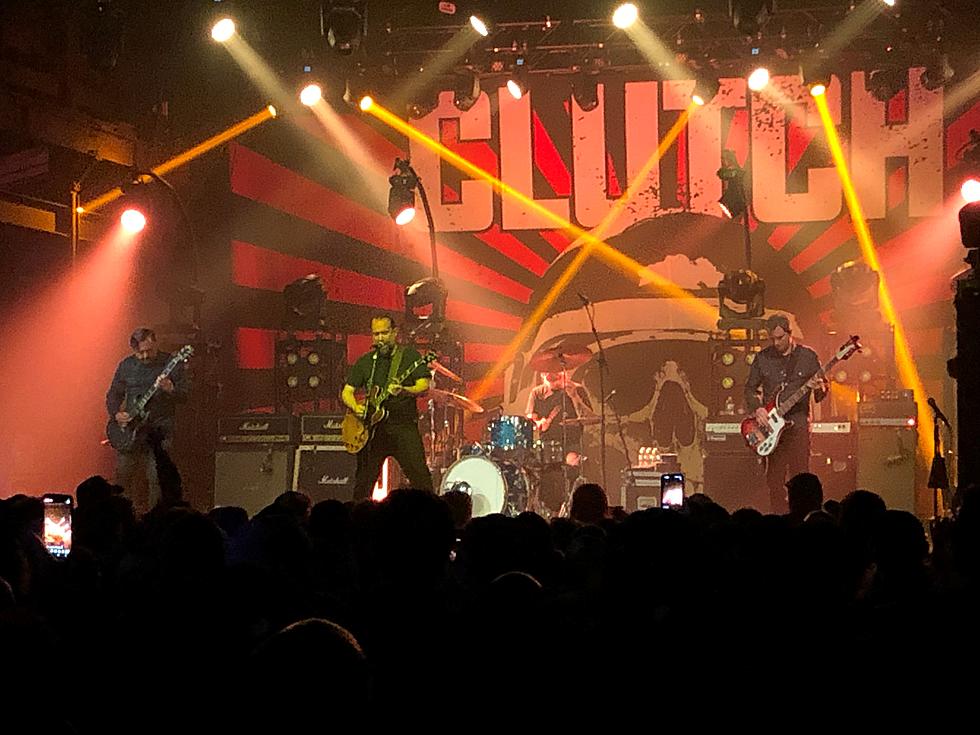 Win Tickets To Clutch at McGrath Amphitheatre in Cedar Rapids
Townsquare Media
When Clutch comes to Cedar Rapids it will be under the stars at the McGrath Amphitheatre.  However, the name of the tour is "The No Stars Above Tour".  So maybe that night it will be cloudy?
Clutch, Dinosaur Jr, and Red Fang will rock on August 3rd.  Tickets are on sale now.  Plus, you know your concert leader has your hookup.  Sign up to win tickets below.
Clutch
The fans of Clutch are there for the experience, community, and authentic connection.
High School classmates Neil Fallon (vocals), Tim Sult (guitar), Dan Maines (bass), and Jean-Paul Gaster (drums) share a musical and personal bond now three decades strong. Clutch crafts hyper-literate and libertine jams informed by hardcore fury and fuzzy, athletic, stoner rock.
A worldwide cabal of fans and critics cherish the band's dense and diverse catalog of underground classics, released through major labels, indies, and since 2009, Clutch's own Weathermaker imprint. Sunrise On Slaughter Beach, the band's thirteenth studio album, is a slamming summary of everything that makes the band great and another giant leap forward into career longevity.
Dinosaur Jr.
In the decades since the release of Dinosaur Jr.'s original triptych of foundational albums, it has become clear that their sound -- once hailed as a sort of almost-tamed noise -- is/was/always-has-been fully functioning pop music of a sort.
Red Fang
The beer-crushing, zombie-killing, air-guitar-contest-judging metal heroes are back in action, doing what they do best.
Outdoor concerts feel different.  In the elements.  With the stars.  You can be there for all of it with the "No Stars Above Tour" at McGrath Amphitheatre on August 3.  
Win your tickets for the show right here from your concert leader, I-Rock 93.5.
The 10 Highest-Rated Restaurants in Cedar Rapids
What restaurants here in the Cedar Rapids area serve the best food? Here are the top ten according to Yelp!
Cedar Rapids 1916 Authentic Bohemian Firehouse Airbnb
Photos of original 1916 Authentic Firehouse in NewBo