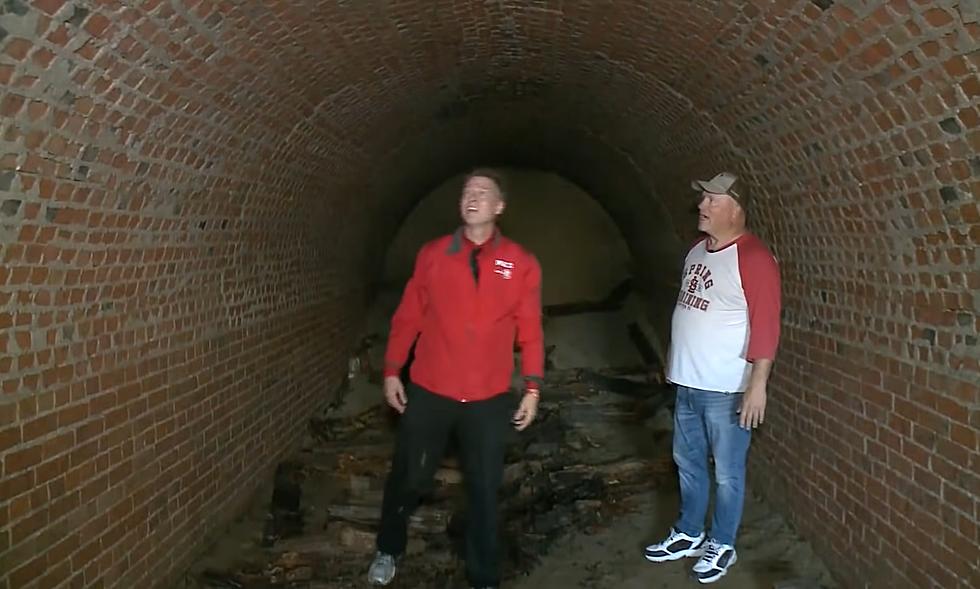 This Illinois Guy Found a Huge Tunnel Hidden Underneath His Home
FOX 2 St. Louis via YouTube
I don't know about you, but I have a hard time finding matching socks in my house. One Illinois man did way better than that. He found a huge underground tunnel hidden underneath his home.
I saw this story shared by Fox 2 out of St. Louis. It's what Gary Machens found underneath his feet. A huge tunnel of unknown origin with no backstory as to why it's there. According to their report, whatever it is was built there around 1840.

It's interesting to me that Gary knew he was buying a historic house dating back to the late 1890's, but had no clue that the history ran even deeper. Literally.
The first thought that came to my mind was apparently the same thought that Mr. Machens had. The possibility that it could have been part of the underground railroad back after the Civil War in the mid-1800's. The tunnel under Gary's home has become so famous that even Inside Edition shared a video about it.
Thanks to the fact that much of it is now filled with soil, he's not even sure just how long the tunnel is or where it leads. The good news is that according to the Fox 2 story, Gary plans to preserve whatever it is that's underneath his home.
Love Property did an interesting story about many homes around the world that have secret tunnels, but most of those were built on purpose by the owners. In Gary Machens case, his tunnel was already in place and only history knows why.
ALSO: PEEK INSIDE JON BON JOVI'S NEW $43 MILLION PALM BEACH MANSION
LOOK: Famous Historic Homes in Every State