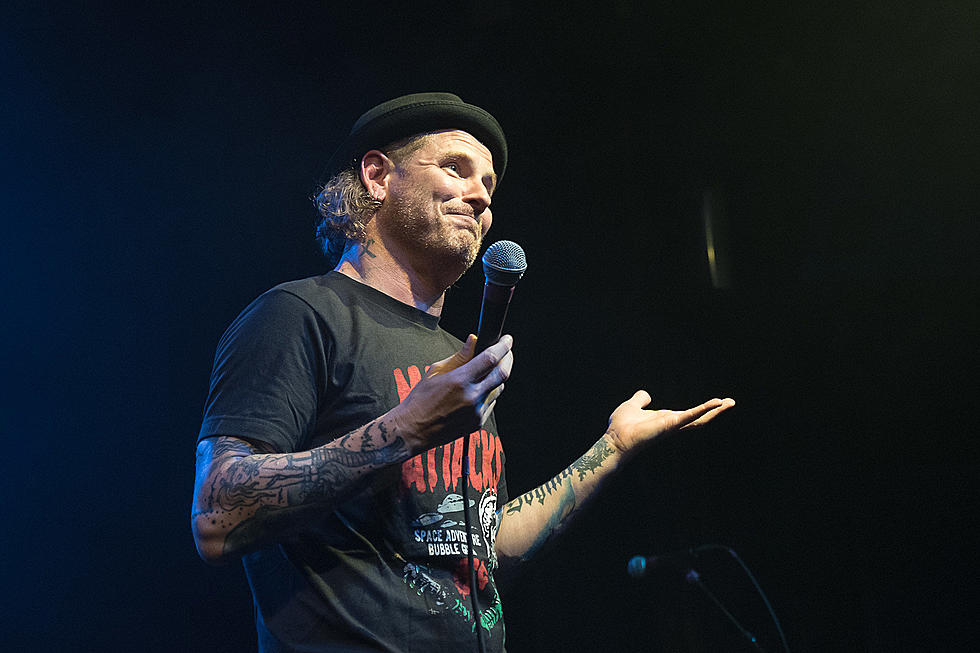 The CMFT Set List: I Like To Check Out The Show Before I Go
Maria Ives
The Corey Taylor/CMFT tour has started.  We get our shows on June 12 and 13 at The Rust Belt.  At this point, the show is sold out...but hopefully, as you know, you can still win tickets from I-Rock 93.5.  I'll let you know again.  Listen all this week (5/17-21) at 2:30 to win.  Register to win right here.  And, we have one more ticket hit coming up.  Like us on Facebook to find out the details on that one.
Knowing, not personally....just reading about him and seeing how he works, Corey Taylor, the set list for his first show will not look like his show on June 12.  Hell, the June 12 and 13 show will probably have different set lists.  But, if you want to get a bit of an idea on what he will be playing, you can check it out here.
I like to look at the previous shows set list before I go to a concert.  For me it doesn't determine if I'm going to the show or not.  "Oh they didn't play that one, screw it I'm not going!"  That would be stupid.  I just like to see what is coming up.  But I know many others like the surprise of what is coming up next during the show.
With all that said, I won't spoil the CMFT show for you.  But, I will say some highlights....so I guess stop reading if you want full surprise!

This is a cool set list.  Of course Corey is going to play solo stuff from his CMFT album.  And he plays a lot of them.  So if you only know Black Eyes Blue and Samantha's Gone, you may want to listen to some more of that album.  But he also plays "covers" for the other half of the show.  Oh, these covers are mostly his own songs.  Slipknot and a lot of Stone Sour songs are played throughout the night.  It's also a LONG night.  23 songs long!  That is a heck of a set list especially since you also know Corey is typically a talker on stage.
I'm glad I looked.  It doesn't spoil anything for me.  It actually makes me more excited for the shows on June 12 and 13.  If you normally don't look at set lists before shows, well you probably aren't reading this.  In that case, I'll see you at the show and we'll talk about how you liked it after.
If you want to see the full set list, as it stands today, you can at setlist.fm.
Every Slipknot Song Ranked