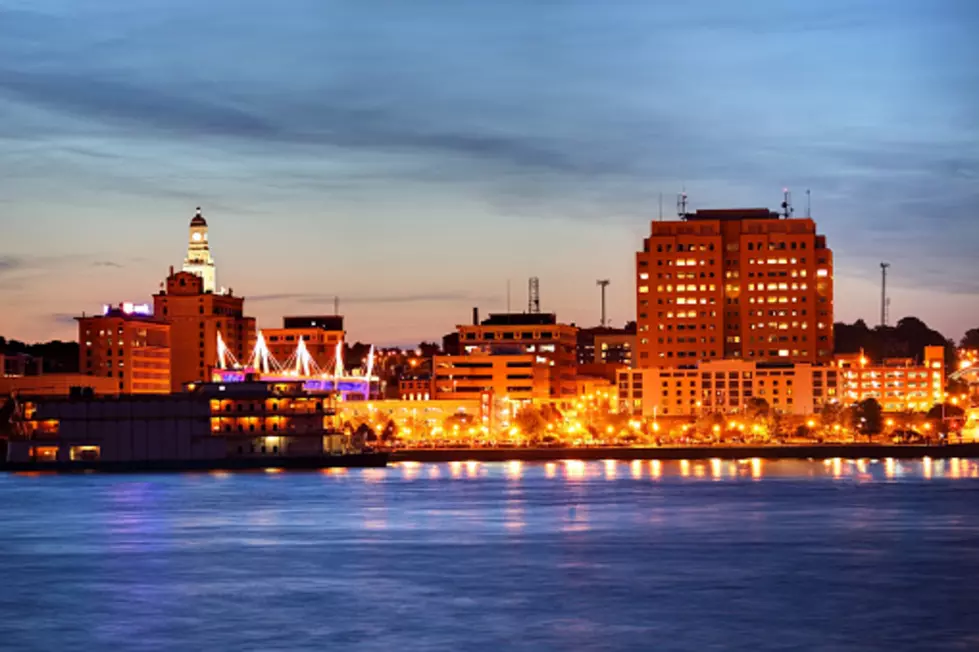 Screw Cyber Monday, Support These Quad Cities Businesses Instead
Getty Images
It's Cyber Monday, when shopping from your couch is encouraged more than going out and shopping in-store. With all the worries of impending shipping delays and all these headlines saying stuff like "Will Christmas Be On Time? Experts Say No," I'm saying screw that. I'm going to shop local and shop Quad Cities, where I can walk into a local business and get great service.
Where I can feel the product, or see the screen before I buy it.
Where I can leave the store with the product I wanted.
Here's some Quad Cities Businesses you should support instead of those dumb big box stores:
Electronics:
Computer Evolution - 2824 East 53rd Street, Davenport 
Computer Evolutions offers computer sales and repair services. If you know someone who's been wanting a new computer, or a PC gamer, this is the place with the knowledge and inventory they need to go next level.
Disc Replay - Northpark Mall, Davenport
Disc Replay offers a wide variety of products from used video games, to an unfathomable DVD selection, to collectibles, TV's and even comics.
Video Games Etc. - Multiple Locations
Video Games Etc. Just a game? I don't think so! VGE offers new and used video games, consoles, and everything in between. If you have a gamer in the house, this is your stop.
Gifts
Isabel Bloom - 736 Federal St #2100, Davenport
If you're from the area, you've had plenty of Isabel Blooms in the house growing up. You, your mom, and your grandma had plenty of these sculptures around.
Aunt Hattie's Fanciful Emporium Unique Gift Shop - 102 S Cody Road, LeClaire
Aunt Hattie's is a one-stop-shop for literally anyone you know. They've got everything from cute little gifts, to goofy stocking stuffers, to beer memorabilia, to some hilarious socks.
Urban Farmhouse - Multiple Locations
Cute home decor always makes a great gift. Everything from signs, to towels, to clothing, this place has great gifts for that special someone.
Clothing
Brick and Motor Boutique - 1700 2nd Ave. Suite #1, Rock Island

Brick and Motor offers cute clothing and accessories that'll have you hitting the town in style. They have a Brick location in Rock Island (hence the brick), but also a mobile (hence the motor) store that pops up at festivals, farmers markets - you name it!
Abernathy's - 432 W 3rd St, Davenport
Vintage clothing for men and women, vintage reproduction, and handmade jewelry will give you a local vibe.
Iron + Grain Boutiques - Rust Belt
Iron + Grain carries everything from clothing to room sprays, to even some cute home goods. While you're there, grab a cup of coffee from Iron + Grain Coffee House, lunch from Jenny's Boxcar or a pint at Midwest Ale Works.
Beer, Wine, & Spirits
There are so many places that create their own drinks around here, that really you can't go wrong. These are three that are just top of mind for me.
Wide River Winery - Multiple Locations
Blue Cat Brewing Co. - 113 18th Street, Rock Island
Blue Cat is a new one in the area, but you can pick anything on tap and find a new favorite.
Mississippi River Distilling Company - 303 N Cody Road 
These guys are making some great spirits in LeClaire. So good, you can find them at a grocery store near you, but head out to their location in LeClaire to get the full experience.

The Quad Cities Cheapest Airbnb
You know the old saying "you get what you pay for." In the Quad Cities, $35 a night could get you a pretty nice place to stay. The Quad Cities' cheapest Airbnb isn't what you think it at all. It comes with your own room, private bathroom, a home gym, plenty of amenities, and more. Take a look inside the Quad Cities' cheapest Airbnb.