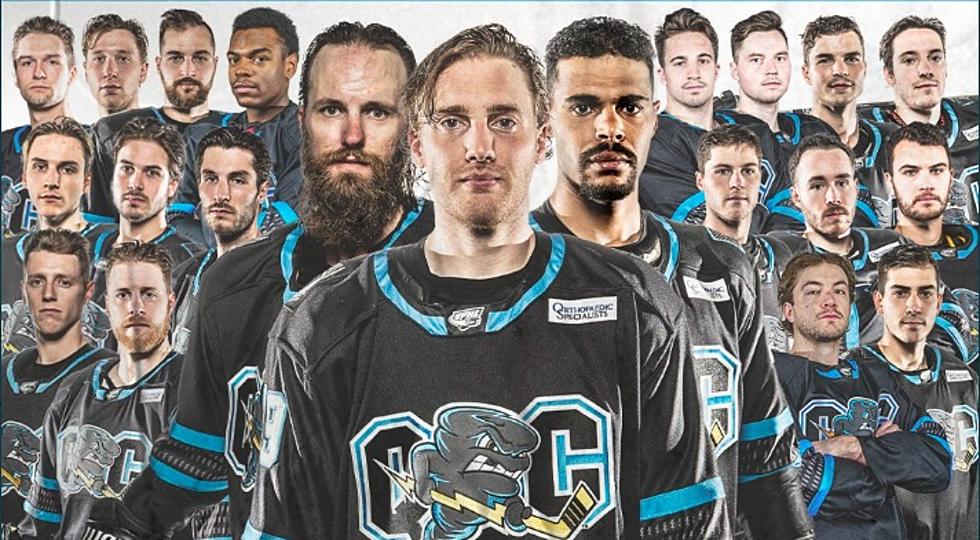 Quad City Storm Win First Playoff Series, Take On Peoria Rivermen This Week
Quad City Storm
IT'S OFFICIAL, the Quad City Storm has won their first round of playoffs and will play at home this week!
The Quad City Storm faces off against the Peoria Rivermen at the TaxSlayer Center Wednesday at 7:10 in Game #1 of the SPHL's President's Cup semifinals.
Here is the full schedule:
Wednesday 4/20 | 7:10 P.M.: Peoria @ Quad City (TaxSlayer Center)
Friday 4/22 | 7:00 P.M.: Quad City @ Peoria (Peoria Civic Center)
Saturday 4/23 | 7:00 P.M.: Quad City @ Peoria (Peoria Civic Center)
The winner of the best of three series advances to the President's Cup Final to battle the winner of the semifinal matchup featuring the Roanoke Rail Yard Dawgs and Huntsville Havoc.
Promotions for Wednesday's game:
The first 1000 fans receive a 2021-2022 Team Picture
Dollar Beer Night
If you missed last week's playoff games, here's what happened:
Loss @Home vs Fayetteville (2-3) April 13th
Win @Fayetteville (3-1) April 15th
Win @Fayetteville (4-2) April 16th
The players and coaches are excited to continue the fight through the playoffs!
Right-Wing #28 Marcus Ortiz wants to let the fans know, "We love and appreciate the support! We need it louder this round at home!"
"We're excited, it's been a long time since fans have gotten to see a deep playoff push and we're 4 wins away from a championship," said Coach Jake Toporowski.
Coach Dave Pszenyczny stopped by today and talked with us about their win over the Fayetteville Marksmen and the upcoming game against the Peoria Rivermen.
After the Storm won their two playoff games in Fayetteville NC they had a 15-hour bus ride home. When the bus pulled up to the Taxslayer center, the players were welcomed back by smiling, waving fans and "Happy Easter" cheers!
Tickets are on sale NOW and can be purchased at QuadCityStorm.com and the TaxSlayer Center Box Office.
This Eastern Iowa Mansion For Sale Looks Like A Modern-Day Palace Inside
If you've ever wanted to live in a home that makes you feel like royalty, the mansion for sale at 2310 Lake Ridge Place Ne in North Liberty, IA will give you those feels. The house is priced just under $3 million and it is a mansion fit for Iowa royalty, whatever that is.