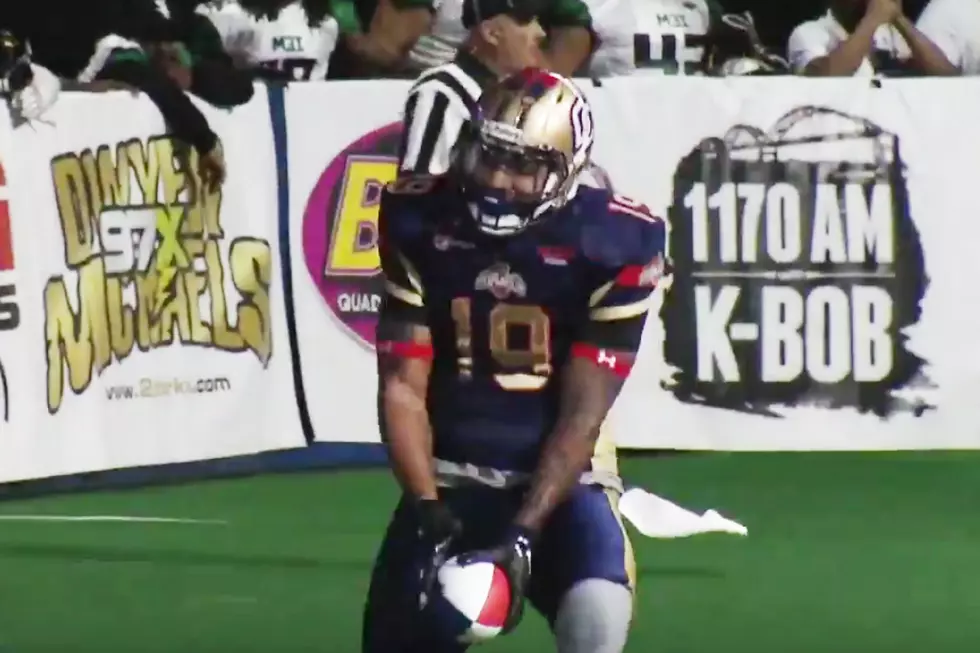 Quad City Steamwheelers Announce Return After Year Off
Quad City Steamwheelers
The Quad City Steamwheelers announced yesterday that they will be taking the field to compete in the IFL's 2022 season.
In the midst of COVID-19, the Steamwheelers were unable to play because of local regulations, and were one of four IFL teams that filed for dormancy for the 2021 season.
"This has been a challenging time for the professional sports business, especially those of us in minor league sports, but we are thrilled to be able to bring the excitement of Indoor Football back to the fans of the Quad Cities" said Steamwheelers owner Doug Bland. "We were faced with many challenges and tough decisions over the last 18 months, but with the help of the City of Moline and some forward-thinking individuals the Steamwheelers will be back on the field for the 2022 IFL Season and beyond."
Former NFL running back Cory Ross is set to serve as the team's Head Coach and Director of Football Operations.
In the front office, former Assistant General Manager Destiny Brown has been promoted to General Manager and will oversee the day-to-day operations of the Steamwheelers. Brown becomes the youngest female GM in all of professional sports.
Those who bought season tickets for 2021 that didn't file for a refund will be receiving their season tickets in the same selected seats.
Season tickets can be ordered now via the form shared to the team's social media.

Happy Joe's Davenport Home
A Davenport home is for sale that was owned by a Quad Cities icon. Joe Whitty, also known as Happy Joe, passed away in October of 2019. His $1.195 million Davenport home is for sale and it could be yours. With 3 bedrooms, 4 baths, and 25 acres of land, this home will make you happy like Happy Joe.